2022 was a forgettable year for the Kansas City Royals. Amidst a rebuild following their 2015 World Series victory, the team failed to put together a real challenge for rivals with bigger payrolls and even bigger bats.
However, the Royals are a storied franchise that has delighted its fans with various levels of success over the years, albeit somewhat inconsistently. Today, we are going to be looking at the best players ever to don Royals Blue.
Five best players to ever play for the Kansas City Royals
•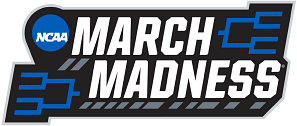 #5 - Frank Appier
Frank Appier was a right-handed starter who joined the Kansas City Royals in 1989. Still flying high off of their World Series win against the St. Louis Cardinals in 1985, the Royals at this time were a young and exciting team. Appier made 32 appearances in 1990, eight of which were out of the bullpen.
He finished with a record of 12-8 and an ERA of 2.76 in 185 innings, enough to finish third in Rookie of the Year voting that year. Appier pitched for the Kansas City Royals until 1999. Appier finished his tenure with an ERA of 3.49, placing him seventh all-time in Royals history. He also has more strikeouts than any other Royals pitcher, registering 1,458 in a Royals outfit.
After Appier left the Royals, he played on several teams, including the Mets, Angels, and Athletics, before returning to the Royals for his final season in 2004.
#4 - Salvador Perez
The only contemporary player on this list, catcher Salvador Perez has shown his worth to the club time and again since his debut in 2011. The Venezuelan has earned five Golden Glove Awards and seven All-Star appearances and led the league in home runs and RBIs in 2021.
Over his 11-odd years in baseball, Perez has hit 223 home runs, ranking second among all-time Kansas City Royals batters. A free agent in 2026, the Royals will not be the same without him.
"SALVY. Salvador Perez breaks the MLB record for most HR by a catcher in a single season (46) (via @Royals)" - @ FOX Sports: MLB
#3 - Jeff Montgomery
Pitcher Jeff Montgomery appeared on the mounds in more games for the Kansas City Royals than any other pitcher in history, with 686 appearances. Montgomery joined the Royals in 1988 after a year with the Cincinnati Reds.
Regarded as one of the top closers in MLB history, Montgomery made 304 career saves for the Royals, registering a league-best 45 saves in 1993. Montgomery was inducted into the Royals Hall of Fame in 2003 and worked as an analyst for Fox Sports Kansas City after that.
#2 - Frank White
When Frank White hit .222 with one home run in his first two seasons with the Kansas City Royals in the mid-1970s, some began to think his days on the starting lineup were numbered. Little did they know White would turn out to be one of the most consistent hitters in Royals history.
"Frank White, #KansasCity @Royals" - @ Vintage Jerseys and Hats
White spent his entire 18-year career with the Royals. He won six consecutive Gold Glove Awards between 1977 and 1982. The 1980 ALCS MVP winner registered 2,006 hits for the Kansas City Royals throughout his career, putting him at the franchise's all-time No. 2 spot.
#1 - George Brett
The title of the best player ever for the Kansas City Royals goes to 1980 AL MVP Award winner George Brett. Brett was more than just a hitter for the team; he was the nucleus of the bunch throughout the 1970s and the 1980s. Much can be said about Brett's career, but the stats speak for themselves.
"George Brett is one of four players in MLB history to record at least 3,000 career hits, 300 home runs and a .300 career average. All 3,154 of his hits were with the Kansas City Royals." - @ DonkeyHack
Brett is the Royals' franchise leader in hits, runs scored, at-bats, doubles, triples, home runs, and RBIs. Brett played his entire 21-year career for the Royals. He was inducted into the Baseball Hall of Fame in 1999.