Tensions are high for Puerto Rican superstar Marcus Stroman. On Twitter, he's been engaged in a fiery back-and-forth with a Barstool personality.
Ever since Stroman's teammate Edwin Diaz went down on the field with a season-ending patellar injury, there's been debate over the WBC's merits and whether or not MLB stars should play.
KFC Barstool is firmly on the side of New York Mets fans who are mad that Diaz was even playing. He just signed a major contract with the Mets, and now the first season of it is gone because of the WBC.
•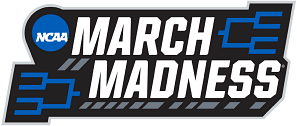 Francisco Lindor and others have spoken at length about what the WBC means to them and how important it is to represent their country. KFC Barstool and other fans didn't want to hear it.
The prominent podcaster had a rather strange take on Diaz's injury and even posted what appeared to be racist tweets relating to teams competing in the WBC. Stroman was having none of it and hit back at him.
He said:
"No need to play the race card when it's beyond obvious how you think of minorities you petty little proud boy. You're trash. I'm just here to let you know."
Stroman didn't mince words and even mentioned the podcaster in his tweet, so there was no way for the Barstool personality to miss it.
---
Marcus Stroman is ready for the moment
Twitter beef aside, Marcus Stroman has been a key cog in the Puerto Rican machine that has made it to the quarterfinals of this World Baseball Classic.
Stroman was on the other side last WBC; he pitched for Team USA and won MVP as they defeated Puerto Rico in the championship game.
Now, that experience for Stroman, who took a perfect game into the sixth inning that year, will be vital as he faces a brutal Mexican lineup and opposes Julio Urias.
Puerto Rico will not want to come up short this time around, but they are facing a buzzsaw in the quarterfinals.
Edited by Zachary Roberts