Marcus Stroman's return to Citi Field with the Chicago Cubs made headlines as they won the series opener against the New York Mets. The Cubs went on to win the first two games before losing the third, but Stroman's grand celebrations after defeating his former team caught the attention of the media. Following his exuberant antics, an unnamed former teammate criticized Stroman's behavior. However, MLB analyst Jared Carrabis defended Stroman's celebrations and criticized the anonymous Mets player for making comments without putting their name to them.
Stroman had previously spent two seasons with the Mets before signing with the Chicago Cubs in December 2021. This series against his former team marked his second return to face them, and he relished his revenge by inducing a double play from Francisco Alvarez in the second game. Some Mets players found Stroman's celebrations to be unprofessional and unnecessary, but Carrabis came to the pitcher's defense, arguing that it is natural for athletes to celebrate when they succeed against their former teams.
Carrabis took to Twitter and wrote:
•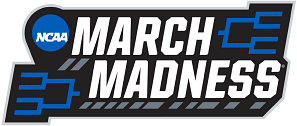 "It's a little ironic to talk about respect when you don't even put your own name to your criticisms about another player."
Marcus Stroman and the Cubs climb to third position in the division after latest win
Despite losing the last game of their series against the New York Mets, the Chicago Cubs have climbed up to third place in the NL Central table. Marcus Stroman has been instrumental in their recent success and will look to keep it going as long as they can. Their next series is against the Cincinnati Reds and they will hope to get a few wins under their belt in the push for a spot in the MLB postseason.