Hours before the Saturday's game between the New York Yankees and Arizona Diamondbacks was to be played at Yankees Stadium, the affair had already been postponed due to bad weather.
With heavy rain expected to batter the New York area until late on Sunday, the executive decision was made to postpone the affair. The first pitch was scheduled to take place at 1:05 pm ET at Yankee Stadium in the Bronx.
The game was to have much higher stakes for the D-Backs than the New York Yankees. Now in the NL's second Wild Card spot, Arizona enjoys a game in hand over the Chicago Cubs, who continue to cling on to the third and final NL Wild Card slot. Meanwhile, the Yankees are officially out of the postseason running.
•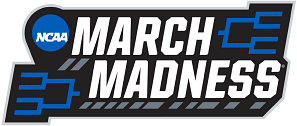 "Today's Yankees-Diamondbacks game (Saturday, September 23) will not be played due to the forecast of sustained inclement weather and will be rescheduled for a yet-to-be-determined date." - New York Yankees
A few hours after the announcement, it was dictated that the game would be rescheduled for Monday, September 25. Originally, many thought that they contest would be played by virtue of a double header on Sunday.
Last night, Aaron Judge connected for three home runs, bringing his total to 35 on the season. Despite the two team's shared history dating back to the 2001 World Series, the Yankees' 7-1 win on Friday was their first meeting with the Arizona Diamondbacks since 2019.
"That's 112.3 MPH and 420 feet the other way, Aaron Judge is just SPECIAL. #NYY" - Fireside Yankees
While the Yankees will have a day off on Monday, the Diamondbacks were supposed to be heading to the Windy City to take on the Chicago White Sox. However, the new date will push their final game in Chicago to Thursday. After that, the Snakes will return home for their last series of the year against the Houston Astros.
2023 season cannot end soon enough for the New York Yankees
While the performance against the D-Backs on Friday was a masterful performance, it is far too little, far too late for the Yankees. Just two games away from their first last-place divisional finish since 1990, many expect some big changes coming to the organization this offseason. The New York Yankees will now be in action Monday before battling the Blue Jays and Royals before the regular season draws to a close on the first day of October.