Anyone who has seen Moneyball will tell you that the Oakland Athletics are one of the most economically disadvantaged teams in baseball. Unfortunately, not much has changed for Bay Area fans since the days of Billy Beane.
The Athletics' financial woes are nothing new. Since the team first came to California in 1968, limited cash has made it difficult for them to put forth a winning team.
Every season, the Athletics find themselves near, if not at, the bottom when it comes to MLB payroll numbers. In fact, there does not even seem to be enough money in the organization to make much-needed repairs to their dilapidated stadium, the O.co Coliseum.
•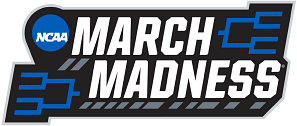 "Justin Verlander at age 39 - $43m/yr. The Oakland Athletics 2023 Projected Total Payroll = $30.4 Million" - @ Devine Sports Gospel
The financial challenges faced by the Oakland Athletics seem more dire when compared to the other teams in their division, like the Houston Astros and the Los Angeles Angels. These teams have the necessary funds to put forth better teams, which makes it doubly difficult for the A's to win the AL West. They have not won the AL West since 2013, baring the shortened season of 2020.
Over the course of the 2022-2023 offseason, the Oakland Athletics have few signings. The deals that have been closed include Japanese pitcher Shintaro Fujinami, who is set to make just over $3 million, and pitcher Trevor May - who will be the highest-paid player on the team, earning just $6 million in 2023.
"Japanese right-handed starter Shintaro Fujinami will earn $3.25 million in his one-year contract with the Oakland #Athletics once he completes his physical next week. He becomes their fifth-highest paid player on the roster that has a current payroll of about $26 million." - @ Bob Nightengale
The Athletics are set to once again have the lowest payroll of any team in baseball in 2023. As of January 2023, the A's payroll amounts to a paltry $37.9 million. This number pales in comparison to other big fish around the MLB like the New York Yankees or New York Mets, both of whom are spending more than $200 million more than the A's this year.
No end in sight for the financial woes suffered by the Oakland Athletics
The Oakland Athletics are one of baseball's poorest teams. As such, there is no money around for them to acquire the skills that they so desperately need. Although everyone loves feel-good stories like Moneyball, the reality is that this team will need more resources if they hope to get anywhere close to winning a World Series.