Patrick Mahomes is the face of the NFL at the moment. The Kansas City Chiefs quarterback engineered an epic comeback in Super Bowl LVII against the Philadelphia Eagles to win his second Super Bowl MVP.
"See you in AZ, Chiefs Kingdom!!" - Patrick Mahomes II
•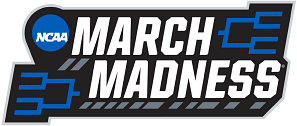 However, what many do not realize is that Mahomes played baseball at a relatively high level. In fact, he was so good that he was drafted by an MLB team.
Patrick Mahomes is a 27-year-old native of Tyler, Texas. He attended high school in Whitehouse, Texas, where he excelled as a star quarterback and pitcher, known school-wide for pitching 16 strikeout no-hitters in his senior year.
Mahomes was always more prolific as a quarterback. In his senior year of high school, he threw for 4,619 passing yards, 958 rushing yards and 50 passing touchdowns. He was offered a scholarship to Texas Tech, which he accepted.
Despite news of his commitment to Texas Tech, which greatly soured MLB teams' interest in cashing in on Mahomes' young talent, he was drafted by an MLB team.
Mahomes was selected by the Detroit Tigers in the 37th round of the 2014 MLB Draft. However, due to his premier love of football, he never signed a contract.
Mahomes' father, Patrick Sr., made his MLB debut for the Minnesota Twins in 1992. He played in the league for a variety of teams before finally retiring as a member of the Pittsburgh Pirates in 2003.
"Vintage photo of the day @MLB. Patrick Mahomes with his father Pat Mahomes. @Twins #MNTwins #Minnesota #MLB #Baseball" - @BFOA17
Mahomes seems to have made the right decision. Since signing with the Kansas City Chiefs in 2017, Mahomes has arguably been the biggest quarterback the team has ever had.
In 2019, Mahomes and the Chiefs defeated the San Francisco 49ers, ushering in the first time that the Royals had won a World Series in 50 years. Mahomes was given the Super Bowl MVP Award, making him the youngest player to ever have the honor bestowed upon him.
The following year, Patrick Mahomes was rewarded with a massive 10-year contract that amounted to a total value of $503 million, the third most lucrative deal in sports history.
Patrick Mahomes is an example of superior athletic ability
Mahomes is not the first player to excel on both the field and the diamond. New York Yankees star Aaron Judge was a star football player too before he decided to pursue baseball. Bo Jackson and Deion Sanders took it a step further, playing in both leagues concurrently. Mahomes is a great modern example of how a true athlete can excel wherever he is placed.