Entering this week, Kevin Gausman was the only member of the Toronto Blue Jays staff not to be shelled this season. That all came to an end against the Houston Astros on Monday night.
The defending World Series champions, who mustered up just one run in a loss to in-state rival Texas Rangers on Sunday, torched Gausman for seven runs in the bottom of the first inning in Houston.
Jose Abreu and Corey Julks both delivered two-RBI doubles in the frame, before Jake Meyers delivered a big blow on a three-run homer before the inning came to an end.
•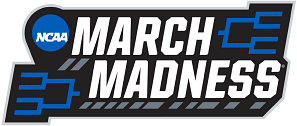 It proved to be far too big of a hole for the Toronto Blue Jays to dig out of in a 9-2 loss.
Kevin Gausman, in his second season with Toronto, had been the most dependable starter among the Blue Jays' beleaguered rotation this April. But that all came to an end at Minute Maid Park.
Gausman's rough inning has Toronto Blue Jays fans melting down about the state of their pitching staff. Fans want to send both him and staff ace Alek Manoah to the minors and promote No. 5 starter Yusei Kikuchi to the No. 1 spot. Kikuchi is 2-0 with a 4.70 ERA so far this season.
Gausman survived the first inning, lasting into the fifth. Entering the game, he had a 1-1 record, 1.35 ERA, and 1.00 WHIP. However, his ERA shot up to 3.65 after allowing seven earned runs on seven hits and two walks against the Astros.
Toronto Blue Jays are Kevin Gausman's fifth MLB team
Kevin Gausman, 32, is in his 11th season in the majors. The Toronto Blue Jays are his fifth big-league team. He was originally a sixth-round draft pick for the Los Angeles Dodgers in the June 2010 MLB Amateur Draft, but did not sign. Going back into the draft in 2012, he was taken by the Baltimore Orioles with the fourth overall pick that year.
He debuted with Baltimore in 2013, and pitched with the Orioles before being traded to the Atlanta Braves during the 2018 season. He was released by Atlanta the following year and claimed by the Cincinnati Reds for the remainder of the 2019 season. He signed with the San Francisco Giants in 2020, and had his finest season with the team in 2021, going 14-6 with a 2.81 ERA and earning his lone All-Star Game appearance.