Los Angeles Angels catcher Max Stassi won't take any further part in the team's 2023 season as he was placed on the restricted list by the franchise on Sunday.
The Angels made the decision after Stassi informed them that he wouldn't be able to rejoin the team despite being physically fit due to a serious family medical issue.
•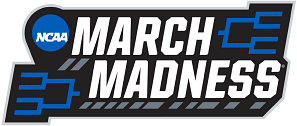 "Max informed the Angels that while he is in a position to resume activities to return to MLB, he has voluntarily chosen not to do so for the remainder of the 2023 season as a result of a serious family medical issue," the Angels said in a statement.
"Out of respect for Max and his family, the Angels will not have any further comment. The Angels wish Max and his family all the best."
Stassi hasn't played a single game for the Angels this season as he was placed on the injured list at the beginning of this year after a hip injury and was moved to the 60-day IL in June.
The 32-year-old catcher has been a solid defensive asset since joining the Angels in 2019. He is on a three-year contract, earning him a base salary of $7,000,000.
However, he won't be paid his salary since he has been placed on the restricted list. The move will also help the Angels with the luxury tax threshold situation as the Halos initiated a massive clearout this week after placing six veterans on waivers to avoid the luxury tax.
Los Angeles Angels recall Matt Thaiss after placing Max Stassi on restricted list
After placing Stassi on the restricted list, the Angels have reinstated Matt Thaiss after an extended stay on the injured list.
Thaiss, in his fifth season with the Halos, managed a career-high 30 RBIs this season before his shoulder injury. His presence will boost the offense as he has an on-base percentage of .330 and 35 walks this season.
The Angels' postseason hopes are almost over after the team lost their third consecutive game against the Oakland Athletics on Sunday, as the A's completed a series sweep against the Halos.
Edited by Joseph Schiefelbein