The New York Mets have announced a groudbreaking partnership which includes the first ever sponsored jersey patch in the team's history. The features large logo has caused some controversy between fans for appearing "a little too big", but some people have been wondering which company is the one behind the new sponsorship.
What brand is behind the Mets Jersey patch?
The new multi-year partnership is with New York Presbyterian, a healthcare and research center located in the city. This partnership is designed to promote health and wellness, both at the ballpark and the communities they serve.
•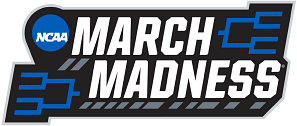 As part of the collaboration, the Mets and New York Presbyterian will work together to host various health and wellness events, including cancer screenings and blood drives. Fans will also be invited to participate in interactive wellness experiences throughout Citi Field, and a branded seventh-inning stretch will promote an active lifestyle.
The partnership aims to improve the well-being of all the communities they serve. NewYork Presbyterian is one of the nation's leading healthcare systems, and the Mets believe that their impact can extend off the field and into the local community. This philosophy drives them to partner with organizations that can meaningfully engage and uplift the Greater New York area.
In addition to the health and wellness initiatives, the partnership will recognize NewYork Presbyterian patients and healthcare workers on designated Comeback Days. Fans who deliver their babies at NewYork Presbyterian hospitals will also receive a Mets onesie, celebrating their fandom from day one.
The Mets / NewYork Presbyterian partnership is the first jersey patch deal in the team's 61-year history. The San Diego Padres were the first team to sign a jersey patch deal last year with Motorola, for approximately $9 million per season.
While some MLB fans may be split over the new sponsorship deal in terms of how their uniforms look, it is clear that their deal represents an important step forward in promoting health and wellness. By collaborating both at the ballpark and in the community, the Mets and NewYork Presbyterian are demonstrating their commitment to improving the health of all New Yorkers.
This new partnership sets an important precedent for other teams and healthcare organizations to follow. By partnering with sports teams, healthcare organizations can extend their reach and make a meaningful impact on the health and wellness of communities across the country.