American rapper Meghan Thee Stallion threw out the first pitch for the Houston Astros in the first game of their season. ESPN analyst Stephen A. Smith was among those watching and noticed something interesting. David Hensley, the Astros' designated hitter on opening day, did something Smith referred to as "naughty."
Smith first complimented the rapper, but he quickly dove into a rant about Hensley.
•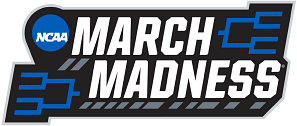 "Meghan Thee Stallion threw out the first pitch in Houston for the Astros. I know that there's a lot to walk away from. I mean, that white outfit she was wearing was very nice. She looked very nice in that. That's one thought to walk away from.
"But the one thing that I walked away from and I forgot the guy's name, but he had his hand on her backside. Yes, he did. Yes, he did. He did it quick, but he ain't supposed to be touching her like that. If I was her man, I'd have a problem with that, tell you that right now."
He finished his rant by saying:
"I'm just saying. I understand, but that was naughty, he shouldn't have that. Keep your hands above the waist, round the middle of the back, or the upper back, I think that's safe. The lower you go, the lower you seem."
The defending champions went on to lose to the Chicago White Sox 3-2 in front of their fans at Minute Maid Park.
Edited by Zachary Roberts