Every day, MLB Immaculate Grid releases a new puzzle for the fans, young and old, to have fun. Seemingly overnight, the Baseball Reference-linked quiz game has become extremely popular.
The Immaculate Grid presents users with a 3 x 3 grid array. In order to be successful, grid users must populate the squares with names of relevant MLB stars using the clues provided.
On September 18, the AL Central was tossed into the spotlight with one of the Grid's questions. Among other things, Immaculate Grid wanted to know which players have appeared for both the Minnesota Twins and Detroit Tigers.
•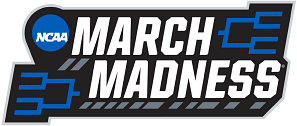 "Immaculate Grid 169. Retweet or reply with your score!" - Immaculate Grid
Players who have appeared for Minnesota Twins and Detroit Tigers | MLB Immaculate Grid September 18
In 2016, 26-year old right hander Michael Fulmer made his debut for the Tigers. Fulmer had been selected in the first round by the New York Mets five years prior, but his rights had been traded to the Tigers before he threw his first pitch. In his 2016 rookie campaign, Fulmer went 11-7, pitching to a 3.06 ERA, and registering a 1.11 WHIP to win the Rookie of the Year Award. After undergoing Tommy John surgery in 2019, Fulmer was traded to the Twins in 2022, where he would make 26 appearances out of the bullpen, posting a 3.70 ERA before signing with the Chicago Cubs.
"Michael Fulmer was presented with the Detroit Sports Broadcasters Association 2016 Rookie of the Year Award before today's game." - Detroit Tigers
Legendary closer Joe Nathan began his career with the San Francisco Giants, but came to the Twins in 2004. In his first year in Minneapolis, Nathan pitched to a 1.62 ERA in 73 appeances, 44 of which were registered as saves. Nathan pitched for the Tigers in 2014 and 2015, and retired in 2016 with 377 career saves.
Outfielder Torii Hunter was a longtime member of the Minnesota Twins. Making his debut in 1997, Hunter had a breakout season in 2001, hitting .261/.306/.479 with 27 home runs and 92 RBIs. Over the course of his twelve years in Minnesota, Hunter punched his ticket to a pair of All-Star games, and won seven straight Gold Gloves for his play in the outfield. After a stint playing for the Los Angeles Angels, Hunter came to the Tigers in 2013, hitting .286 with 17 home runs and 83 RBIs, winning his second career Silver Slugger. In 2015, Hunter returned to Minnesota to play his last season for his old team.
"THIS JUST IN: Torii Hunter returns to Twins. Hunter was drafted with Minnesota in 1993 and played there until 2007." - SportsCenter
In 2006, Francisco Liriano was one of the most exciting pitchers on the Twins roster. The Dominican flamethrower made 26 and 12 relief appearances, recording a 2.16 ERA, winning an All-Star nod and a third-place Cy Young Award finish. In 2010, he had the lowest HR/9 innings in MLB for the Minnesota Twins. Liriano made 26 starts for the Tigers in the penultimate season of his career.