On June 2, 2023, iconic pitcher Bartolo Colon announced that he would be retiring from baseball. The news marked the culmination of one of modern baseball's most unorthodox and entertaining careers.
Born in the Dominican Republic in 1973, Colon left school at a young age, working long hours on his family's coffee bean farm. In 1993, the Cleveland Indians signed him. After winning the 1995 Indians' minor league player of the year award, he was promoted to the big leagues in 1997.
Colon lean, 5-foot-11 right-hander when he first came to the United States. However, "Big Sexy" credited American fast food as a prime reason why he was able to beef up and increase his velocity. In 1998, he posted a 3.95 ERA alongside a record of 18-5 with 161 strikeouts, finishing fourth in AL Cy Young voting.
•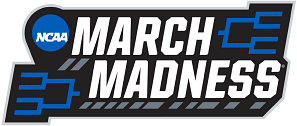 "Bartolo Colon: April 1998 & April 2018" - Darren Rovell
In 1996, Colon married Rosanna, a girl he had known since he was 13 years old. Over the course of their marriage, Colon would sire four sons by Rosanna. In 2004, Colon signed with the Los Angeles Angels, where his career took off. In 2005, Bartolo Colon threw 222 innings, posting a league-best 21 wins alongside an ERA of 3.48. On account of the spectacular year, Colon was named the AL Cy Young Award winner.
After a decade of journeyman pitching, Colon joined the New York Mets in 2014, which was also the year that he and Rosanna became naturalized US citizens. Two years later, revelations would surface that shook his private life to the very core. In May 2016, 38-year old Alexandra Santos brought a $7 million case against Colon. According to the Washington Heights woman, Bartolo Colon was the father of her two school-aged children.
"A very merry christmas to you and yours from me and my beloved family, Bartolo and Rosanna Colon" - parker
Rosanna Bartolo Colon remain together despite high-profile affair
During the ordeal, Rosanna Colon acknowledged her husband's affair, calling it "deeply personal" and claiming that she "did not want to talk about." It appears that for the sake of their four sons - Bartolo Jr., Emilio, Wilder, and Randy - the Colons have decided to stick it out and stay together. Colon's last appearance in the MLB came in 2018 for the Texas Rangers. He has played in Mexico and his native Dominican Republic for most of the last five years.