On Friday night, New York Yankees captain Aaron Judge blasted three home runs to bring his total to 35 on the season. Despite the fact that the Yankees blasted the opposing D-Backs by a score of 7-1, fans are far from content.
During the game, raucous chants could be heard from the outfield. The purveyors of the "Fire Cashman" cheers that could be heard throughout the stadium are clearly disillusioned with the team's GM.
•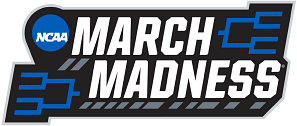 "Fire Cashman chants throughout the bleachers tonight" - Talkin' Yanks
Despite the commanding win against the Arizona Diamondbacks, things are not going well for the Yankees. Now with a record of 78-76, the team will need to focus on avoiding their first last-place divisional finish since the 1990 season.
Cashman, who has served in the GM role since 1998, has been a favorite whipping boy for fans this season. After a lack of clarity from his office regarding key injuries in the early season, he was heavily criticized for sitting back and not action at the August 1 trade deadline.
Aaron Judge, the reigning MVP inked a nine-year, $360 million deal with the New York Yankees last season, becoming the highest-paid position player in history. Following the fans' open display of disdain for the team's GM on Friday, Judge rushed to Cashman's defense.
"Aaron Judge on the #Yankees fans who were calling for Brian Cashman to be fired tonight:" - Gary Phillips
In his response, Judge attempted to shoulder the blame for the anger felt by the fanbase. The 2022 Home Run King attempted to explain to fans that it should be him and his teammates who are blamed for the dissapointing 2023 campaign, rather than management.
"I hear their frustration, that's for sure. We'll get it right"
After a makeup game against the D-Backs on Monday, the Yankees will head out on the road to finish the season. They will head north for a three-game set against the Toronto Blue Jays before finishing the season next weekend in KC against the Royals.
Aaron Judge and Yankees fans can only hope for brighter outcomes in 2024
2023 will represent the first season since 2016 that the Yankees will not feature in the postseason. As such, there will need to be some difficult internal discussions within the organization soon. For now though, Judge and company can take solace in the fact that come April, they will be able to start anew.