On Friday night, Yankees fans marveled as captain Aaron Judge went deep not once, not twice, but three times in their team's 7-1 hammering of the Arizona Diamondbacks.
Despite the fact that the team will not see the postseason for the first time since 2016, the team was firing on all cylinders Friday. Aaron Judge's three homers were enough to give the $360 million-man 35 on the year.
The second game of the series was meant to be played on Saturday. However, amid inclement weather forecasts for New York City, it has been rescheduled for Monday. However, fans will have to wait for the main attraction that was to define Saturday's game.
•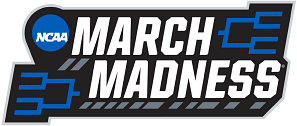 "The Aaron Judge "62" bobbleheads will hibernate for the winter. Now set for distribution on April 20, 2024." - Bryan Hoch
The Yankees' second game against the Arizona Diamondbacks was meant to feature an Aaron Judge bobblehead giveaway for the first 18,000 fans. However, reports are now emerging that those fans will need to wait, and some are not happy about it.
Instead, fans will need to wait until April 24, when the Yankees welcome the Tampa Bay Rays to the Bronx. Conceivably, this means that the bobbleheads will need to spend the winter in a state of hibernation.
On June 4, Aaron Judge tore a ligament in his toe after completing a highlight-reel outfield catch against the Los Angeles Dodgers. While the team originally claimed the injury to be menial, the captain ended up being sidelined for nearly two months. Since his return at the end of July, he has hit 16 of his 35 home runs.
This series represents the first meeting between the Yankees and Diamondbacks since 2019. Although the D-Backs currently cling to the second NL Wild Card spot, the Yankees' 78-76 record means they will not be seeing any playoff baseball. Instead, the team needs to focus on avoiding a last place finish in the AL East, a fate that has not befallen them since 1990.
2023 cannot end soon enough for Aaron Judge and the Yankees
As much as the bobblehead cancellation bothered fans, perhaps waiting until next season is the right call, seeing as how things have gone this year. Masterful three-home run performances were too few and far between this season. Perhaps Yankees fans can look forward to greener pastures in 2024, because the 2023 season has been one that fans of the team will likely want to forget all about.