The Royals continued to reject sabermetric analysis
1.80K //
20 May 2014, 18:03 IST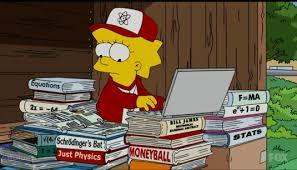 Here we go again.
I hear about the Royals wanting to have a more disciplined approach at the plate. They are using that word a lot; I don't think that it means what they think it means. Through games as ending Sunday night the Royals were:
– 26th in pitches seen (5933, 934 fewer than the major league leading Oakland A's),
– 1st in contact percentage (85.2% – league median is 79%),
– 1st in contact percentage with pitches outside the zone (75.5% league median is 63%),
– 1st in contact percentage in the strike zone (90.3%, the Cardinals are a very close second there – league median is 87%), and
– last in swinging strikes (6.8%, league median is 9.5%).
These may seem like good numbers because they have led to a major league fewest K% of 14.6, but they also represent exceedingly poor contact. The approach at the plate is leading them to swing far more than they should – 46.6%. If they were seeing 50% strikes this might be an acceptable rate. They are seeing a below average 46.2% pitches inside the strike zone.
Let's contrast that with some other teams: A's – 43.8 swing rate, 46.6 strike zone rate; Twins – 41.1/47.2; Tigers – 47.3/47.7; Red Sox – 43.7/46.2. The A's, who have seen 934 more pitches, also get to see a lot more middle relievers. This is the team's soft underbelly; the Royals are not just seeing an inordinate number of pitches in the zone. They swing too often and make weak contact.
The Royals are 22nd in the majors with a .287 BABIP, and the league median is .293. The Royals are 28th in line drive percentage (ahead of the Blue Jays and Pirates). If you're going to be below average on line drives you really need to be above average on HR's….. Uhh, wow – that's not happening.
The Royals are 2nd in GB%. Only the Padres hit more ground balls among balls in play. The Royals are hitting a well below average number of fly balls but lead all of major league baseball on infield fly balls (that's pop ups).
I am impressed that they have won as many games as they have. It is a testament to the pitching staff and the phenomenal defence. I realize that these number should improve and tonight it looks like they are somewhat. But remember we just had a two home run game from Gordon and the numbers are looking like this.
We had better hope that Danny Duffy has indeed turned the corner.