Sammy Sosa is a seven-time All-Star and was the recipient of the Silver Slugger Award six times. Though he was in the midst of controversies regarding his drug usage, he is still considered a great player.
The former right fielder is from San Pedro De Macoris, Dominican Republic. Sosa retired in 2007 with the Texas Rangers after a long and fulfilling career of 18 years. The controversy that spread in 2009 was regarding his skin color, a few years after his retirement.
Sosa made an appearance at a music awards show, and fans noticed that his skin color was different than it was before. His skin color appeared lighter than it originally was. This sparked rumors that he might have hated his dark skin and done treatments for it or it was a result of steroid use.
•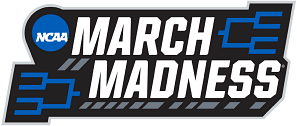 After getting tired of these rumors, Sosa said the following to Sports Illustrated:
"Look at what I am today. This is my life, and I don't take garbage from nobody. I do whatever I want"
When his son, Sammy Sosa Jr., was asked about how his father copes with the trolling he receives, the 26-year-old had the following to say:
"It doesn't affect him, but I'm sure he feels a certain way. Like, 'Man, I gave so many years and so much hard work for you guys, and now you want to undermine all that because of some decisions I'm making — some personal decision that don't affect you at all?"
Sosa has also denied rumors of him getting a skin lightening treatment done. He said that he uses bleaching cream as a skincare routine.
When Sammy Sosa revealed that he used bleaching cream that lightened his skin.
The Chicago Cubs legend was heavily criticized for lightening his skin. Many even called him racist and said that he hated the dark skin complexion.
However, Sammy Sosa revealed in an interview how untrue those claims were. He said the following in response to the rumors:
"It's a bleaching cream that I apply before going to bed and whitens my skin some. It's a cream that I have, that I use to soften [my skin], but has bleached me some".
Sammy Sosa added:
"I'm not a racist. I live my life happily. … What happened was that I had been using the cream for a long time and that, combined with the bright TV lights, made my face look whiter than it really is. I don't think I look like Michael Jackson."
Sosa even had to clarify that he did not have vitiligo, a skin condition that causes patches to lose pigments.