Houston Astros second baseman Jose Altuve denied any involvement in the team's sign-stealing scandal in 2020.
The Astros sign-stealing scandal will forever remain one of the most controversial periods ever in Major League Baseball history. Altuve was heavily linked to the scheme. However, he denied wearing a buzzer of any sort underneath his uniform that signaled to him where and what kind of pitch was coming.
He issued the denial via his powerful sports agent, Scott Boras, in 2020.
•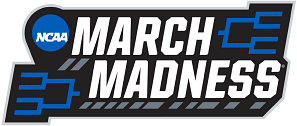 "Jose Altuve called me and said he wants it known that he has never, ever worn an electronic device in a major league game – ever," Boras said. "He never received any form - of a trigger or any information - via an electronic product that was on his body or in his uniform."
"He has never worn any electronic device. Ever," he concluded.
"Reach out to Scott Boras about his client Jose Altuve: "When this came up today, Jose Altuve immediately contacted me and this is his statement: 'I have never worn an electronic device in my performance as a major league player.'" #Astros" - Joel Sherman, Twitter
When quizzed about why Altuve hesitated to have his shirt torn off, Boras defended his client, saying:
"That is the shyness of Jose Altuve."
Jose Altuve and the Houston Astros were cleared of wearing devices by the MLB
One of the key players to be implicated in the Astros' sign-stealing scandal was star man Altuve. Altuve is a six-time All-Star and former American League Most Valuable Player.
Altuve was pivotal to the Astros' success that season, but his reputation suffered after being linked to the scandal. As the player who had the most at-bats during the 2017 season, many believe that he received a significant advantage from the scheme.
The MLB backed Altuve's claims after running a thorough investigation into the misuse of wearable devices.
"MLB explored wearable devices during the investigation but found no evidence to substantiate it," the statement read.
Fans, however, didn't necessarily agree with the MLB's investigation and have not been forgiving.