India to play in Mid-Zone FIBA Asia U18 Championship Qualifiers
1.23K //
23 Feb 2012, 12:54 IST
India's U18 Men's Basketball team will play in a Mid-Zone Qualifying Tournament against Nepal, Bangladesh, and Sri Lanka in New Delhi from February 24-26, 2012. The team that wins this tournament will qualify for the 22nd FIBA Asia U18 Championship, which will be held in Ulaanbaatar, Mongolia, from August 17-26.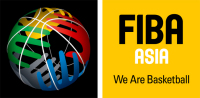 Although progress has been slow for India at the Senior level, the youngsters have come out to show the way forward with some promising play over the last few years. The previous FIBA Asia U18 Championship was held in Sana'a, Yemen two years ago, where India sent a team that included stars such as Arjun 'Golu' Singh, Dishant Shah, and Rakesh Kumar Yadav. Several of the players from that side have now graduated to India's senior side. The U18s played a good tournament in Yemen, but despite strong performances, weren't able to score better than 13th place. China are the reigning champions from the 21st FIBA Asia U18 Championship in Yemen.
India will be looking to better that ranking this time around in Mongolia – but first, our juniors will have to pass the hurdle of our South Asian neighbours. India has had unprecedented success at every level against the neighbouring sides in basketball, but it would be foolhardy to take them lightly in this year's competition. Nepal, Sri Lanka, and Bangladesh will all bring their 'A' game to New Delhi this weekend. The winning team scores a ticket to Mongolia!
The current India U18 squad could consist of several players who were part of the great U16 Boys' team that played in the U16 FIBA Asia Championship in Vietnam last year.
Here are the players who have been named to India's U18 (Junior) Roster for the qualifiers:
Ajay Pratap Singh (Chhattisgarh)
Narender Satyawan (Delhi)
Rakesh Sangwan (Haryana)
Amit Kanarjee (Madhya Pradesh)
Syed Anam Ali (Madhya Pradesh)
Loveneet Singh (Punjab)
Kushmeet Singh (Punjab)
Pal Preet Singh (Punjab)
Karthickeyen Saminathan (Tamil Nadu)
Keshav Kumar Sharma (Rajasthan)
Abhishek Rai (Uttar Pradesh)
Abhishek S. Kumar (Uttar Pradesh)
Coach: JN Nehra
Coach: Rajeshvar Rao
Physiotherapist: Naved Hameed
Stand by/Alternate players:
Bobby Singh (Chhattisgarh)
Pankaj Rathee (Delhi)
Jitender Patidar (Madhya Pradesh)
Here is the schedule of games at the qualifiers:
Feb 24, 2012 – 9:30 AM – Bangladesh vs Sri Lanka
Feb 24, 2012 – 11:30 AM – India vs Nepal
Feb 25, 2012 – 9:00 AM – Sri Lanka vs Nepal
Feb 25, 2012 – 12 Noon – India vs Bangladesh
Feb 26, 2012 – 3:30 PM – Nepal vs Bangladesh
Feb 26, 2012 – 5:30 PM – India vs Sri Lanka