After his Duke Blue Devils loss in the NCAA tournament, Coach Mike Krzyzewski's retirement has some supporters wanting him to pull a Tom Brady and come out of retirement, but Coach K says he's done.
Retiring from any sport can be difficult for many players and coaches because their love for the game makes them want to return and do what they love.
It will be even more difficult for players and coaches to be considered among the greatest of all time.
Many of the all-time greats in their respective sports stay for an extremely long time, like Jerry Rice and LeBron James, or come out of retirements like Tom Brady and Michael Jordan.
While Coach K has been a coach for almost fifty years and has been the coach of the Duke Blue Devils for forty-two years, supporters and former players such as Jay Williams want the Hall of Fame coach to come back.
With Tom Brady coming out of retirement just a few weeks ago, the idea of unretiring is on the minds of many in the sport. Despite the possibility of pulling a Tom Brady, Coach K recently shut down those rumors during a recent interview.
According to Coach K himself, he is done with the coaching part of college basketball. While that does not rule him out of a potential return to the coaching ranks, later on, it does seem definitive at the moment.
"He still has talent that he can be used at a really high level. I'm done with the coaching part."
The intriguing way he worded his answer does seem like he will have some role in basketball in the future, with the potential of being there for some non-coaching role in the front-office or scouting.
Given the legendary career that Coach K has had, any program or team would likely welcome him with open arms with whatever he chooses to do.
---
Coach K's legacy if he does not pull a Tom Brady
Much like Tom Brady, Coach K is one of the most accomplished people in the history of his sport. After his final season as the Duke Blue Devils head coach, coach Mike Krzyzewski has many of the coaching records in college basketball.
While Coach Mike Krzyzewski does not have as many championships as the legendary Tom Brady or fellow basketball Hall of Famer John Wooden, his resume is still impressive.
In modern college basketball, the idea of winning five national championships seems almost impossible, with the only active head coaches with more than one being Villanova's Jay Wright, Kansas's Bill Self, and Iona's Rick Pitino, who all only have two championships.
If he is genuinely committed to retiring, Coach Mike Krzyzewski will have one of the greatest careers in college basketball.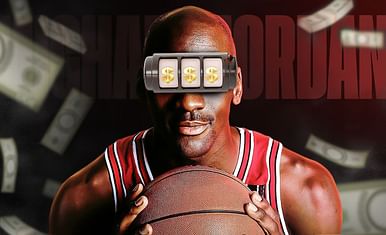 How did Michael Jordan's gambling "habit" taint his image?
Poll : Should Coach K stay retired?
65 votes