The San Diego State Aztecs have been rumored to be trying to join a Power Five conference this season but might be unable to find a home. They are reaching the deadline for an exit as after 11 p.m. Pacific Time on Friday, the exit fee for the Aztecs to leave the Mountain West Conference jumps from $17 million to $34 million.
However, they might have jumped the shark a little bit. Their letter of intent to leave the Mountain West is leaving a sour taste in the mouth of commissioner Gloria Nevarez as she seems to not want to welcome them back.
Does this mean it is Pac-12 or bust for San Diego State?
•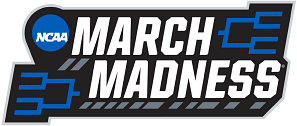 What is the future for the San Diego State Aztecs?
This one seems to be a tougher situation as San Diego State is going to be left in the dark. The Pac-12 needs to figure out if it is going to take the college football program or not because if the answer is no, they are in a bad position.
However, SDSU can inform the Mountain West Conference that it is staying and pretend nothing ever happened during the offseason. There obviously is going to be some bad blood if this happens because it is public that San Diego State wanted to leave.
How does this decision affect the Pac-12?
The San Diego State Aztecs are an interesting program heading into the final hours of the college football conference deadline. This is going to be a major selling point for the Pac-12 as it is in the midst of negotiations for a new media rights deal.
After losing the USC Trojans and the UCLA Bruins right before a rights negotiation puts them in an unfavorable position. Outside of the western United States, who is going to be watching Pac-12 football? Their only bread-and-butter program is the Colorado Buffaloes with Hall of Famer Deion Sanders as coach, but how long until that just becomes an afterthought and Colorado becomes just another program in a year or two?
This decision significantly impacts the Pac-12, which needs to figure out if it is going to decline an offer to get another program into the fold. If the Aztecs stay put, that is another loss in a string of bad decisions by Pac-12 commissioner George Kliavkoff.
Edited by Joseph Schiefelbein