Alabama quarterback Tyler Buchner is in the spotlight after his teammate Jalen Milroe struggled in Saturday's 34-24 upset loss to Texas. Aside from wondering whether Buchner would head the quarterbacks moving forward, fans may ask more about him.
One thing is for sure, though: Buchner is far from a nobody.
What is Tyler Buchner's ethnicity?
•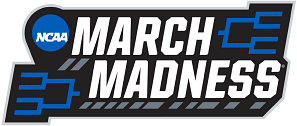 Tyler Buchner's ethnicity is Asian-American.
He is the son of Todd and Audrey Buchner, both of whom were athletes in their own right (according to AL.com). His dad is white, while his mom is reportedly of Korean descent.
A sporting family
To say Tyler Buchner comes from a family of athletes is a massive understatement. That's because his father Todd was a fullback at Colgate, while his mom was an equestrian at Yale. Aside from that, each of his three siblings are volleyball and soccer players.
His mother serves as a board member of the La Jolla Knights Booster Group, according to her LinkedIn profile. A certified public accountant by trade, Tyler Buchner's mom has lent herself to supporting sports programs at The Bishop's School. She's been serving there as a member of the Middle School Liaison since 2016.
As for Tyler's sisters, one of them, Paige, is a nationally-ranked women's soccer forward who played for San Diego's Cathedral Catholic High School (via Jacksonville.com). His older sister Brooke is a junior with the Cal Golden Bears' volleyball team.
The family lives in La Jolla, California. Tyler Buchner, however, wasn't born there, but rather in Evanston, Illinois.
Tyler Buchner's outlook for the season
As the current backup QB for the Alabama Crimson Tide, there's a lot to look forward to for Tyler Buchner. QB1 Jalen Milroe is underperforming, and fans, not to mention coach Nick Saban, are looking for answers after their showdown loss to Texas in Tuscaloosa.
When asked about Buchner, Saban said (via ClutchPoints):
"He's done well in practice, so we feel really good about how he's continued to improve and develop and gain confidence in what he is doing."'
This is no confirmation that Tyler Buchner will replace Jalen Milroe for the long haul, though. Things remain to be seen as the Crimson Tide look forward to bouncing back against South Florida on Saturday.
Edited by Joseph Schiefelbein