James Gunn recently announced the DCU slate and made some things clear about how the DC Universe will proceed. Fans believed that Henry Cavill would no longer play the role of Superman as Gunn planned to reboot the entire DCEU. However, that does not seem to be the case.
In his new announcement video, Gunn revealed that Ezra Miller's The Flash will reset the entire universe, turning the old DCEU into DCU. Hence, a few changes will be made to the universe, which will include the replacement of actors playing both Superman and Batman, but not Peacemaker and others. But it also seems that The Flash actor will survive, and fans are extremely angry about it.
---
Fans upset as James Gunn potentially retains Ezra Miller
Henry Cavill was the perfect Superman for many. However, James Gunn is pursuing a younger Clark Kent in Superman: Legacy instead. Meanwhile, he has also referred to The Flash as one of the best Superhero movies ever. So Ezra Miller's Barry could continue in the new DCU, thanks to his multiverse jumping abilities.
But none of this appears to make any sense to fans, who were under the impression that the entire DCU would be rebooted, and not half of it. According to them, Henry Cavill practically got booted "for nothing."
A netizen wrote:
"Every DC fan trying to figure out how is Ezra Miller still got job and Henry Cavill just got booted out for nothing"
'#FireJamesGunn' has once again been trending online, especially after the reveal of his new DCU slate, which includes movies like Superman: Legacy, The Brave and the Bold, Swamp Thing, The Authority, and Supergirl: Woman of Tomorrow.
Along with the films, fans will also get Lanterns, Booster Gold, Waller, and Paradise Lost as live-action shows, and Creature Commandos as an animated series on HBO Max. The first chapter of DCU is called "Gods and Monsters."
---
The fate of Ezra Miller beyond The Flash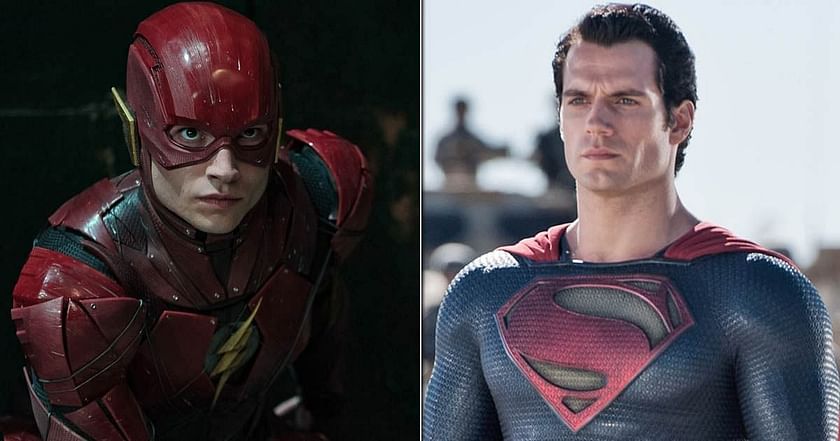 So far, reports have suggested that The Flash's test screenings have been going well, and WB wants to continue with Ezra Miller as Barry Allen after the upcoming movie hits theaters.
Ezra Miller has previously been involved in controversies such as throwing a chair at a woman, grooming minors, and a series of legal issues in Hawaii, Massachusetts, and North Dakota. After these events, many presumed that Warner Bros. would not continue with Miller, especially after how the studio treated Johnny Depp.
But since then, Miller has apologized for their behavior and claimed that they were suffering from "complex mental health issues." They promised to undergo treatment, which they are committed to right now.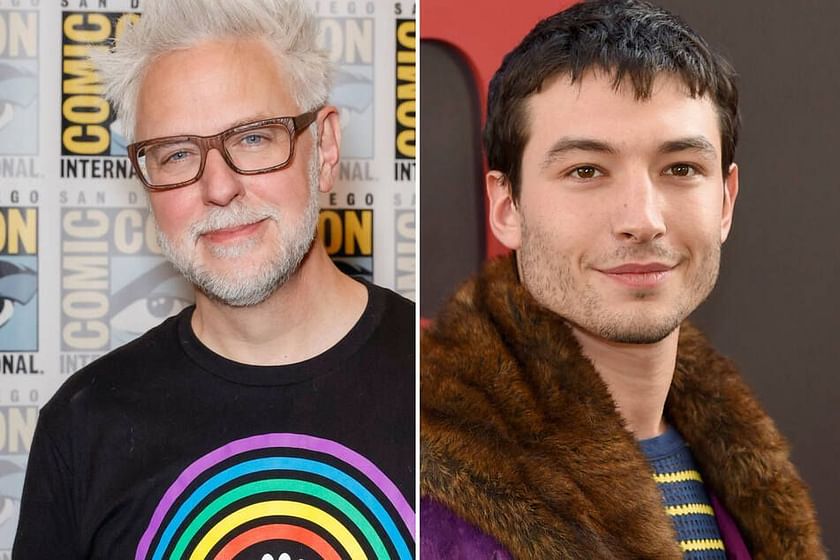 When James Gunn was asked about whether Ezra Miller would continue as The Flash beyond the first film, Gunn said at a private DC Press event, "Let's see what happens." The Co-CEO of DC Studios further continued:
"Listen, Ezra is fully committed to their recovery right now, and we talk to them. We're in constant contact, but when the time is right, we'll have the conversation with them and decide what's best for both them personally and also for us."
More information about Ezra Miller's future is yet to be revealed. Perhaps a decision on the same will be made based on how The Flash performs at the box office. The film is set to hit the big screens on June 16, 2023.
Edited by Adelle Fernandes