DC Studios Co-CEO James Gunn has announced part of the first chapter of his new DC slate.
For the first time, the DC universe will be truly connected across movies, animation, and even games. The same actors that portray characters in movies and TV shows will also voice their DC roles in animation as well.
Gunn announced ten projects in total as part of the new DC slate, also confirming that the likes of Matt Reeves' The Batman 2 and Todd Phillips' Joker: Folie a Deux will be under the DC Elseworlds umbrella. Read on to find out about all the movies and TV shows in the new DC slate.
---
New DC slate: All Movies and TV shows
1) Superman: Legacy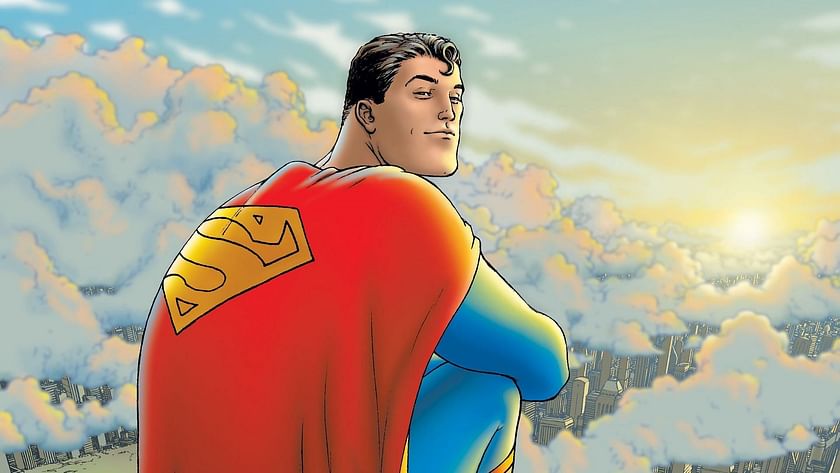 James Gunn is writing the new Superman reboot, Superman: Legacy, and has confirmed that the film will arrive on July 11, 2025. Peter Safran further confirmed that Legacy is "not an origin story," and described this Superman as:
"The embodiment of truth, justice, and the American way."
Both Safran and James Gunn said that Superman: Legacy will mark the very beginning of the DCU.
---
2) The Brave and the Bold
Labeled as a "strange sort of father-son story," The Brave and the Bold will have Bruce Wayne and Damian Wayne as Batman and Robin, respectively.
The film is reportedly inspired by Grant Morrison's Batman comics and Tom King's run where Damian Wayne will feature as Bruce's biological son. Fans can imagine this as the DCAU movie, Son of Batman, but with different actors in a live-action setting.
---
3) Swamp Thing
Many expected a surprise entry in James Gunn's new DC slate, and the Swamp Thing movie will prove to be exactly that.
It will "investigate the dark origins" of DC's plant-based monster. Gunn also stated that he will interact with many other DC characters, telling Variety:
"This is a much more horrific film, but we'll still have Swamp Thing interact with the other characters."
Since Gunn is an expert with horror projects and humanoid plant-based characters, fans should be really excited about this film.
---
4) The Authority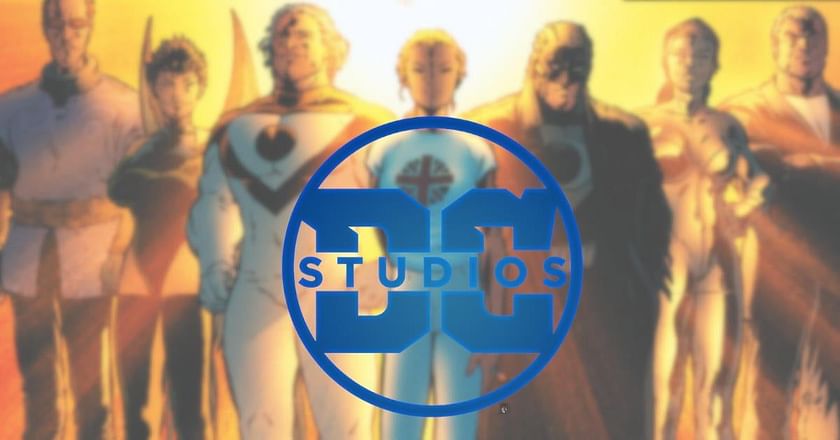 This is yet another dark surprise movie thrown at us as The Authority will explore a team of superheroes utilizing extreme methods to protect Earth. It will feature several unfamiliar DC characters who will interact with bigger names like Superman and Batman.
Gunn revealed the idea behind moving forward with The Authority when he spoke to Variety:
"One of the things of the DCU is that it's not just a story of heroes and villains. Not every film and TV show is going to be about good guy vs. bad guy, giant things from the sky comes and good guy wins."
The co-CEO of DC studios confirmed that The Authority's script is being written as we speak.
---
5) Supergirl: Woman of Tomorrow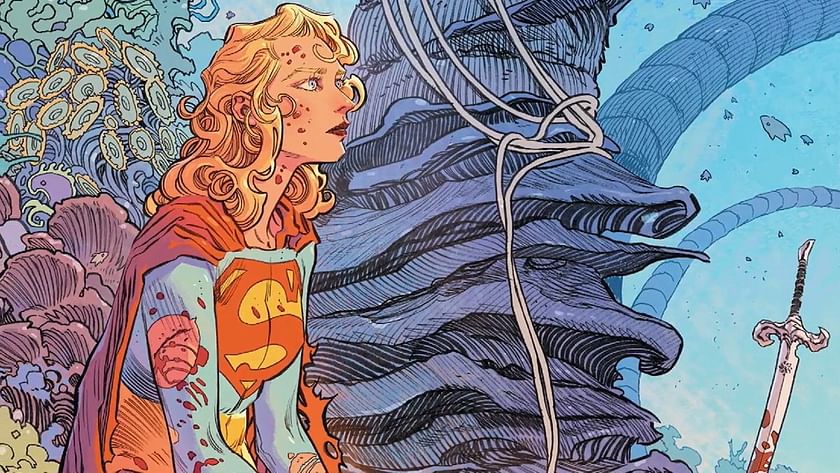 This Supergirl movie is inspired by Tom King's mini-series, and Gunn confirmed that it will feature a very different and hardcore Supergirl. He told Variety:
"We will see the difference between Superman, who was sent to Earth and raised by loving parents from the time he was an infant, versus Supergirl, raised on a rock, a chip off of Krypton, and who watched everyone around her die and be killed in terrible ways for the first 14 years of her life and then come to Earth. She is much more hardcore and not the Supergirl we're used to."
So clearly, this won't be Sasha Calle's Supergirl from The Flash.
---
6) Lanterns (HBO Max series)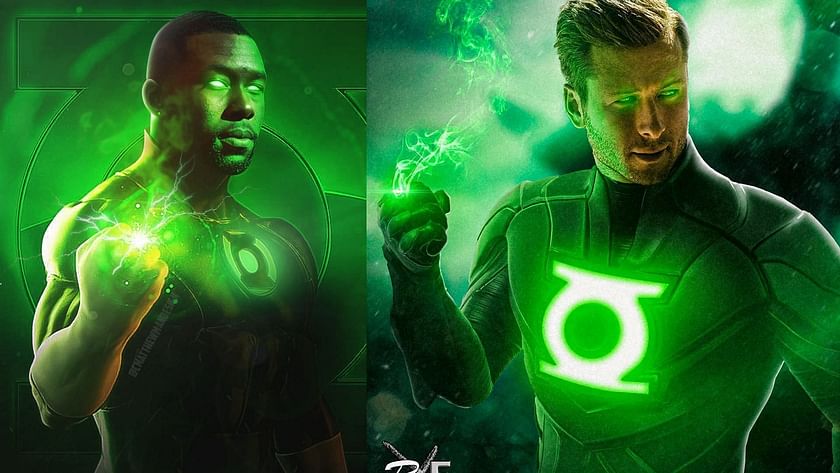 Greg Berlanti was originally producing a Green Lantern series, which got canceled. Instead, Gunn and Safran are now producing another series that will solely focus on Hal Jordan and Jon Stewart.
It is said to be "a huge HBO-quality event" featuring a True Detective-esque story. It will play a big role in the "main story" of DCU's Chapter 1, which will have Jordan and Stewart investigating a mystery on Earth.
---
7) Booster Gold (HBO Max series)
This was a series that many would have expected, especially after James Gunn previously revealed that he could bring the Guardians of the Galaxy actors into his DCU. Booster Gold is a character tailor-made for someone like Chris Pratt.
Mike Carter is a new time-traveling hero for the DCU, who as Peter Safran described, is a "loser from the future who uses basic future technology to come back to today and pretend to be a superhero." Ultimately, however, he will prove his weight in gold!
---
8) Paradise Lost (HBO Max series)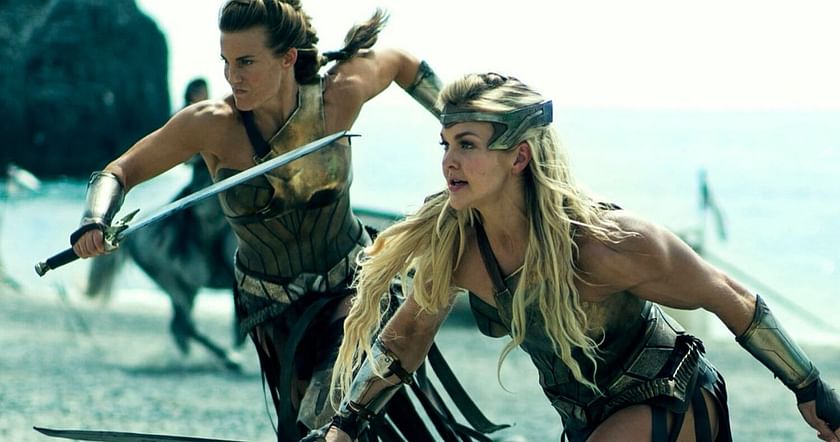 This is a prequel story to Wonder Woman, featuring the warriors of Themyscira before the birth of Diana. It will be a "Game of Thrones-ish story," which will look to answer many questions about the origin of Themyscira.
Gunn said:
"How did that come about? What's the origin of an island of all women? What are the beautiful truths and the ugly truths behind all of that? And what's the scheming like between the different power players in that society?"
Exploring the origins of Themysica is a great idea as it wasn't done in the old DCEU.
---
9) Waller (HBO Max series)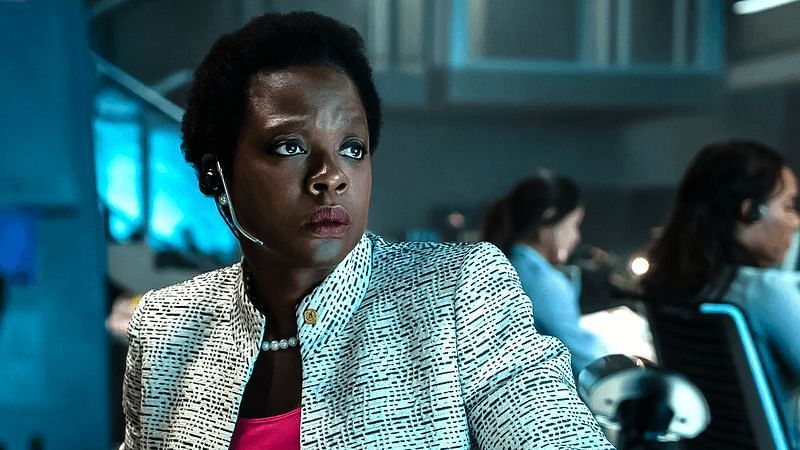 While Peacemaker season 2 hasn't been announced yet, its story will continue through the new Amanda Waller series.
Team Peacemaker is said to be returning alongside Viola Davis' Amanda Waller in the show, as it takes off after Leota Adebayo publicly revealed the secret of her mother's Task Force X at the end of Peacemaker season 1.
---
10) Creature Commandos (Animated series)
This animated series written by James Gunn was the "secret project" that Gunn teased in the past. For those uninitiated, a team of classic monsters, including Frankenstein's monster, a Werewolf, a Vampire, and a Gorgon teamed up in the comics to fight Nazis in World War II.
But the series will be a modernized take on those characters across 7 episodes. Gunn also confirmed that the actors voicing their roles in Creature Commandos would also play the same roles in other live-action movies and TV shows of the DCU continuity.