10 things you didn't know about Sachin Tendulkar
4.01K //
18 Mar 2012, 10:04 IST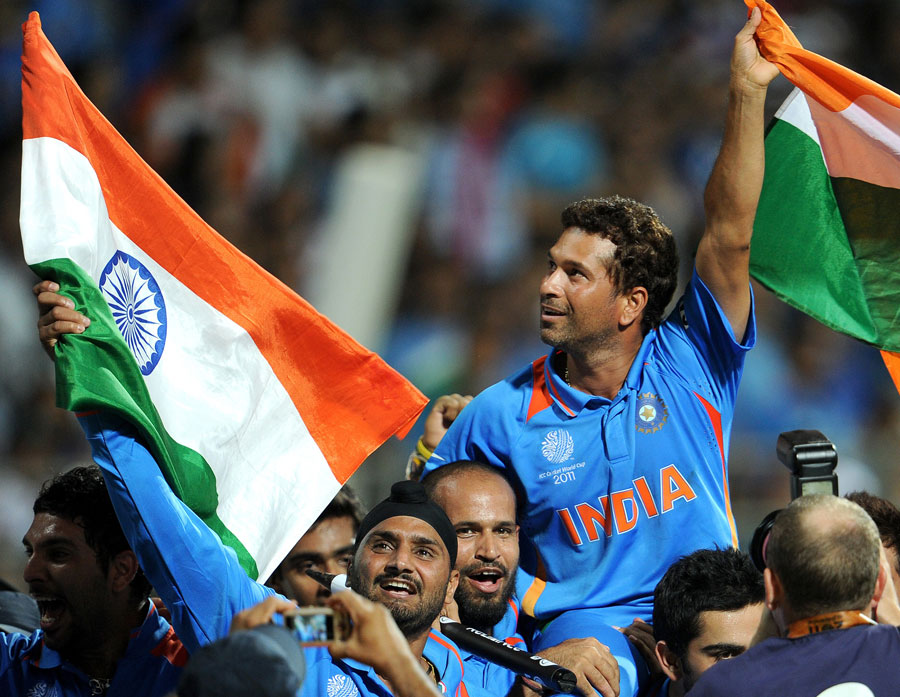 March 16, 2012 will go down in history as a landmark day. Finally, Sachin Tendulkar achieved the majestic hundredth century that eluded him for over an year. It was a moment of celebration-the kind of mad, wild joy of witnessing history being made right in front of one's eyes. It was also a moment of relief – for the whole country had been waiting for more than an year with bated breath for the master blaster to score his hundredth hundred.
For years, Sachin Ramesh Ton-dulkar (as he's being referred to!), lived an extraordinary life but behind the razzmatazz of such a glittering public life is a simple guy whose first love is cricket, and he remains as much in love with it today as he was when he first stepped into the international cricketing arena at the mere age of 16. Here are a few lesser known tidbits about the master blaster:
1. Sachin's father named him after the legendary music director Sachin Dev Burman, whom his father greatly admired.
2. While still in school, Sachin's hero Sunil Gavaskar gave him a pair of pads, which he wore while making his Test debut for India against Pakistan at the age of 16 years in 1989.
3. Sachin is also quite superstitious; he puts on his left pad before the right one. He is also a devotee of Sathya Shri Sai Baba and was visible moved when he expired last year.
4. He has been reported to have had vada-pav competitions with cricketing buddies Vinod Kambli and Salil Ankola.
5. Sachin loves sea food and can apparently gulp down 15-20 prawns in one sitting. He also co-owns a restaurant in Mumbai, called Tendulkar's.
6. Likes to dip glucose biscuits in tea!
7. Sachin is ambidextrous, i.e. he can use both hands with equal ease. He bats with his right hand and eats and writes with his left!
8. Sachin refused to do a commercial for a soft drink bat because it required him to smash cricket balls with a fly swatter. Apparently, he told famous ad-film maker Prahlad Kakkar that this ad would make him seem bigger than the game itself. The ad was suitably modified, and this time stumps were used to hit cricket balls instead of fly swatter.
9. When Sachin's batting prowess begin to show, his coach at Shardashram, Ramakant Acherkar began giving a one rupee coin to the bowler who would dismiss him. If he remained unbeaten, the coin would go to Sachin. He still has a collection of the coins he earned this way.
10. A die-hard fan of John McEnroe, Sachin grew his hair long and began wearing sweatbands and headbands to copy his idol.
Sachin Tendulkar is grace and humility personified. He's easily one of the best cricketers of our times. The best ever, as many would opine. And yet, he carries that weight without a sign of pressure or stress.