11 cricketers who were caught in controversy in 2018
3.74K //
Timeless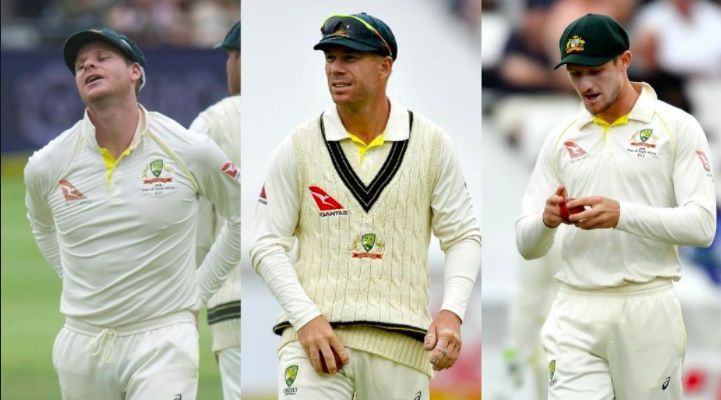 There have been a plethora of controversies involving cricket, and for a game which garners plenty of attention and money, it is likely to have its fair share of controversies. The year 2018 has been one of the most notorious years in the world of cricket. Controversies kept popping up one after the other this year.
In this article, we are going to talk about the top 11 cricketers who were involved in controversies both on and off the field in 2018.
---
#1 Sandpaper Gate - Cameron Bancroft, David Warner and Steve Smith - Australia
The Australian top-order trio, Steve Smith, David Warner and Cameron Bancroft got caught in one of the most shocking scandals of all time in 2018 which rocked the entire cricketing world.
The incident happened in March during Australia's third Test match against South Africa at Newlands, Capetown. Bancroft was caught on camera while altering the condition of the ball with the help of a sandpaper.
When confronted by the umpires, Bancroft denied using any external object to tamper the ball. However, the TV replays showed otherwise.
During the conference, post the day's play, both Bancroft and the captain of the Australian Cricket team, Steven Smith, confessed that it was a planned attempt by the "leadership group" to tamper the condition of the ball to get more reverse swing. The leadership team included the Australian vice-captain, David Warner.
It created a furore across the cricketing world and the trio was banned by the Cricket Australia. While Bancroft was banned for nine months, Smith and Warner were banned for one year. The controversy did not stop with just players; Lehmann, the coach of the Australian Team, also resigned post the controversy.
The #SandpaperGate tweet was trending worldwide and it was considered as one of the darkest phases of the Australian Cricket history.