11 reasons Why India - Pakistan match tomorrow is a war
4.87K //
29 Mar 2011, 13:31 IST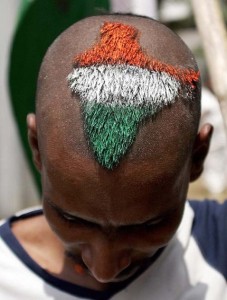 1. Because I feel so.
C'mon, be true to yourself. #DontDenyTheFact hashtag on twitter came up just at the right time for that matter. I mean, you never knew Ind-Pak matches are a war?  Definitely not at our borders but at the field . What? No? You're an Indian right? You watch cricket matches regularly (since childhood)? You talk cricket in front of the water cooler at work. If not, don't read any fu rther.
2. Every news channel is (was) telling me that.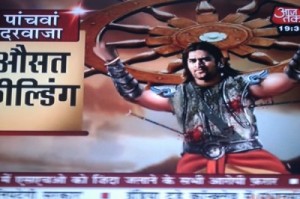 MahaYudh, MahaSangram, MahaThis and MahaThat. You've been hearing this since India beat Australia,  isn't it? Again, be true to yourself..  you do watch India TV/Aaj Tak  once in a while.  Don't you?  I do.  I always switch channel to those two mainly whenever India pwns an opposition, or loses for that matter.  Pride and Free laughs respectively that is.  As I'm writing this post,  somewhere a MahaYagya is being performed.  For another Maha.. Bharat?
3. Our TVs are at stake.


This is just a snippet from the email sent to ICC from the TV association.  For obvious reasons of course.  Let's analyse this,  Two countries at war,  who are the worst hit?  The innocent TVs.  I think you know what I'm talking about now.
4.ICC bans media to cover the remaining matches of the World Cup.
Look what that email did (See Reason 3). Some twitter folks were complaining on my tmeline that no news channel is covering today's semi final. Let them find out themselves.. Or make them read this.. Heheh!
5. I've watched Aamir Sohail-Venkatesh Prasad YouTube video over and over.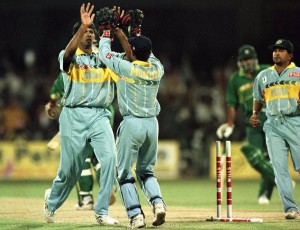 Twitter, Facebook: "De Ghuma Ke' pic of Yuvi and Ponting is all over the place. So is these videos, sharing button works wonders no? Jokes apart, you feel the joy when Prasad pwns Sohail right? This, this is what I'm talking about. For more, try Gambhir-Afridi, Sachin – Akhtar, More Miandad videos at the end :)
6. I've already taken leave for tomorrow.
I just hope my mananger is not readng this but yes I've already taken leave for tomorrow. Big deal eh? FYI, today aswell. Two days, just in case.. Sigh! Better it be a war, not a dead rubber..
7. Facebook poll tells me that.




Oh! Facebook, what I'll do without you? You always come up with some shit. Naturally, polls don't win you matches..atleast I like the optimism. So far, Indis is winning in most of the polls.. Yay!! Or is it because our population is more? Whatever..
8. Match fixing allegatons.
Rehman Malik(Whoever he is) is a douche. No, seriously. How many of you thought of saying somethng like that? 'Tomorrow is semifinals, don't fix it.' 'ROFL.  See, the point.. mind games. Plus some channels(before getting a ban that is) said India will lose as it's fixed.  Errrm.. it's rather confusing.. Let's move on..
9. DPs on twitter/facebook.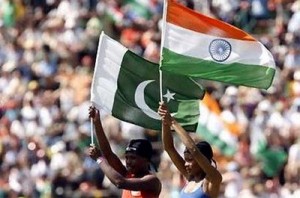 Either the DP is a tricolor, or it has two flags in one DP. Add Sachin-Shoab, Gambhir-Afridi, etc to that. Let's face your inner demon, it is a war. We can always continue with cliches like 'Cricket is a gentlemen's game', 'It's just a game' etc AFTER the match.. Once for and all.. it is a war..
10. Aman ki Asha. Aman kaun?
Aman ki Asha. Lucky Aman.. Heh! Cricket gonna solve the Indo-Pak issue? Yeah right, and I'm an under cover agent. Anyway, Mohali ground is a no fly zone now..Missiles.. Tight security.. Well what else do you need to ruin a 'game'.  It is a war.
11. I want to win at any cost.
Yes,last but not the least, I want to win at any cost. Take it or leave it. Think about the people who bought tickets for as high as 1 lakh rupees. Or the one who claims that he sold his kidney to watch the match.. Or Our PM who invited 'guests'.. or BCCI who didn't invite Pakistani cricketers to take part in the IPL frenzy..
Or Mandira Bedi who has ordered new noodles straped blouses for herself.. Or Harsha Bhogle's tie made from the Mandira Bedi's saree from 2003 World Cup.. Or Sidhu, who has been writing shit and revising all over and over in front of the mirror.. Or Sania Mirza, who would like to keep her hubby in check..
Or Sohail – Shashtri verbal duel on Times Now. Sohail wants challenges for a green wicket from India. Shashtri tells him, "Give India any wicket, they will win." Oh boy.. It's gettng hot in here. Talking about Ravi and his cliches, "Cricket is the winner after all" you want to hear it? I don't. It should be India. Imagine the after effects of the match, whoever loses. Effigy burning, stone pelting at cricketer's homes and what not. I won't be able to do it no? I've an office to attend. India, you know what to do tomorrow.