ICC World Cup 2019: 3 Reasons why India must pick Rishabh Pant ahead of Dinesh Karthik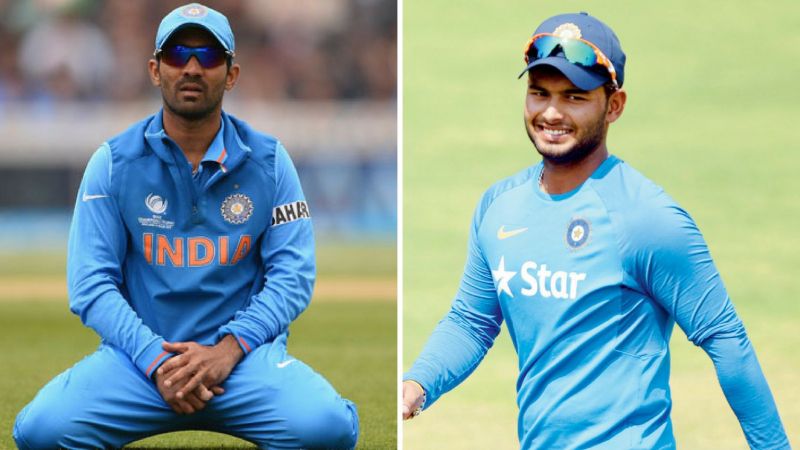 India's final 15 member ODI team for the 2019 Cricket World Cup in England has been the talk of the town for quite some time now. Most of the spots in the final 15 are already sealed.
Players like Virat Kohli, Shikhar Dhawan, Rohit Sharma, Jasprit Bumrah, Kuldeep Yadav, Yuzvendra Chahal, Hardik Pandya, MS Dhoni, Ambati Rayudu and Bhuvneshwar Kumar are almost guaranteed a place in the final 15 member squad, provided they are fit.
However, 2 or 3 spots in the final 15 member squad are still up for grabs, like the spot for the second all-rounder, where there is competition between Ravindra Jadeja and Vijay Shankar. There are also a couple of spots in the middle order for which there is tough competition between the likes of Kedar Jadhav, Manish Pandey, Shubman Gill, KL Rahul and Shreyas Iyer.
However, the biggest fight is for the spot of the second wicket-keeper batsman in the squad, between the new sensation Rishabh Pant and the veteran Dinesh Karthik.
With MS Dhoni continuing to be the preferred choice for the wicket-keeper's slot in the playing XI, the fight between Dinesh Karthik and Rishabh Pant is for the second wicket-keeper batsman's slot. It is most likely that only one of the two will find a place in the final 15 member squad for the World Cup.
However, there is a slim chance that both of them will get the nod and be in the final 15 member squad, as they have the pedigree to play as pure batsmen in the playing XI.
In this article, we look at 3 reasons why we think Rishabh Pant should be chosen ahead of Dinesh Karthik in the final 15 member squad.
---
#1 Current Form with the Bat
Rishabh Pant has been in tremendous form with the bat. He had an awesome test series in Australia, where he finished as the second highest run scorer. Although Pant has not played enough ODIs, it can be expected that he will be able to replicate his test match form in ODIs as well.
On the other hand, Dinesh Karthik's performance with the bat has been average. Although he has played one or two important innings, he has struggled to score runs in seaming conditions and bowler friendly pitches.
Karthik, who has mainly played in the middle order, has struggled to score runs in matches where the top order failed. In England, the pitches are likely to be seaming and swinging ones, and therefore Rishabh Pant will definitely be a better choice than Dinesh Karthik, because of his ability to score in those playing conditions.