It has been a turbulent week for Pakistan cricket, with the No. 1 ODI side having to deal with injuries to key players, a shock elimination from the Asia Cup, and most devastatingly, plenty of rumors of a dressing room bust-up between captain Babar Azam and Shaheen Afridi.
After Pakistan's defeat to Sri Lanka in the Super 4s stage of the Asia Cup knocked them out of the tournament and led to an India-Sri Lanka final, Babar Azam and Shaheen Afridi reportedly had disagreeing views on the former's team talk. Mohammad Rizwan and other teammates stepped in to prevent any further escalation.
However, the duo appear to be on good terms, with Babar attending Shaheen Afridi's wedding ceremony.
This came after an injury to crucial pacer Naseem Shah that could potentially see him miss the World Cup, with the form of the Pakistan spinners, Shadab Khan, in particular, concerning for Babar Azam's side.
This isn't the first time there have been rumors of dressing room rifts and fights in Pakistan cricket. Let's look at three previous instances of disagreement between Pakistan players.
---
One of the most exciting bowlers to watch, who also had a controversy-ridden career, Shoaib Akhtar is almost always in the limelight for reasons good and bad. In the lead-up to the 2007 T20 World Cup, Shoaib Akhtar was removed from the squad for hitting teammate Mohammad Asif with a bat.
In his autobiography, Controversially Yours, Akhtar claimed that Shahid Afridi was responsible for the incident. He contended that Afridi provoked him and in his attempt to hit him with the bat, the blow landed on Mohammad Asif instead.
Afridi, however, denied all these claims. This isn't the only controversy Shoaib Akhtar was embroiled in, but this one hurt both him and Pakistan as they were without their speed gun for the inaugural T20 World Cup.
---
#2 Shahid Afridi and Javed Miandad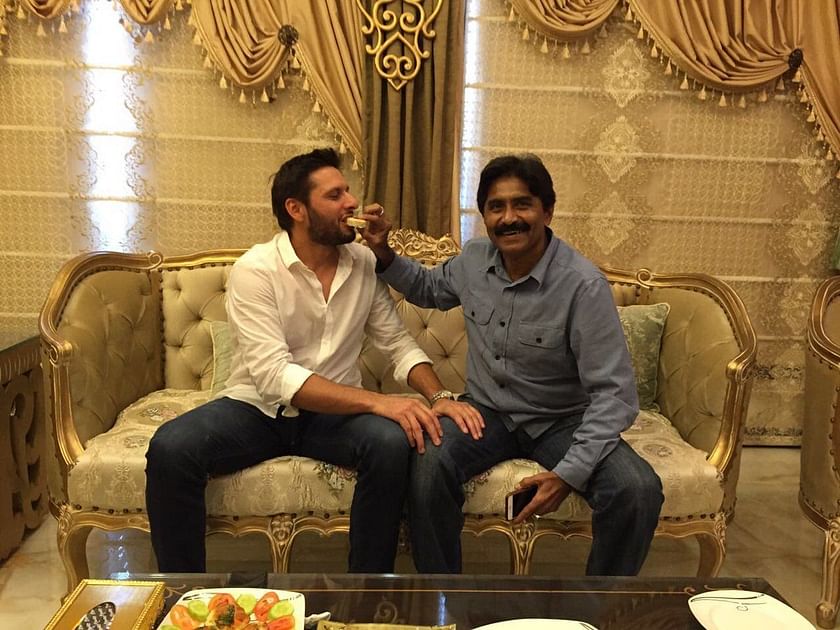 This spat between Javed Miandad and Shahid Afridi in 2016 reportedly went to another level involving underworld don Dawood Ibrahim, whose daughter is married to Miandad's son.
Javed Miandad accused Afridi of wanting a retirement farewell match purely for monetary reasons, also accosting him of match-fixing. Afridi refuted the claims and said that that it was Miandad who was the money-minded one and was involved in match-fixing himself.
While the duo briefly buried the hatchet, Afridi's autobiography, Game Changer, leveled claims against Miandad. Afridi labeled Miandad a 'small human being', stating that once, Javed didn't allow him any time in the nets ahead of a Test match against India.
Miandad refuted these claims and called them stunts to boost the sales of the book. He admitted that he and Afridi had problems, but denied doing anything against him.
---
#1 Wasim Akram and Shoaib Akhtar
It shouldn't be surprising to see Shoaib Akhtar's name on this list multiple times, with many in the cricketing world considering him a very divisive figure. Former Pakistan captain Wasim Akram was no different.
The duo have had several off-field spats post the former's retirement, with Wasim Akram severely refuting Akhtar's claims against him in his autobiography. In Controversially Yours, Akhtar accused Wasim of torpedoing his career and claimed that he was scared of Akhtar coming into the team.
Akram responded in 2011 by saying that Shoaib was and is a problem figure and claimed that he himself was responsible for the destruction of his own career. It's safe to say that these two Pakistan legends didn't have the best of relationships.
Edited by Sudeshna Banerjee