5 greatest comebacks in Indian cricket
Comebacks in cricket are not uncommon, but they do make matches the stuff of legends.
They re-affirm the faith of the cricket-loving public in their stars, and for some veterans, these are a reminder that they have still got plenty of fuel left in the tank.
India, too, has seen its share of come-from-behind victories, engineered, at times, by the most unlikely set of players. If it took two enterprising bowlers to steer the side home in a must-win encounter against the Aussies during the Titan Cup, the exuberance of youth took them to the summit in the famous NatWest final of 2002.
Here is a list of five greatest comebacks in Indian cricket:
5. India v/s South Africa (Champions Trophy semi-final, Colombo, 2002)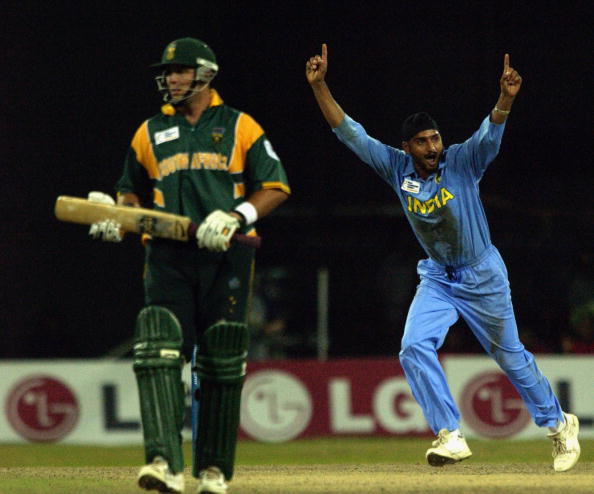 Powered by blazing half-centuries from newcomers Virender Sehwag and Yuvraj Singh, India managed to secure a fighting total on the board against the ruthlessly professional Proteas in the first semi final of the 2002 Champions Trophy.
Initially, the players got their fans' hopes up with a brilliant display in the field; Graeme Smith was snapped up by an acrobatic Yuvraj at point, giving rise to a belief that perhaps the Men in Blue could pull off an upset.
But no one reckoned with Herschelle Gibbs and Jacques Kallis, long considered by their opponents to be painful thorns in the flesh. The two went about dismantling the target brick by brick as they slowly took control of the game.
India desperately needed a divine intervention, and it came in a most unlikely fashion – Gibbs, on 116, retired hurt due to cramps and severe dehydration. Two runs later, Jonty Rhodes was dismissed, and that opened the floodgates.
The spinners operated beautifully in tandem, weaving their webs of deception as South Africa struggled to force the pace. Eventually, they ran out of steam, falling short by 10 runs and sending the Blue Brigade into the final.