A tribute to the two Knights - Sir Ajit and Sir Jadeja
2.60K //
04 Dec 2012, 18:22 IST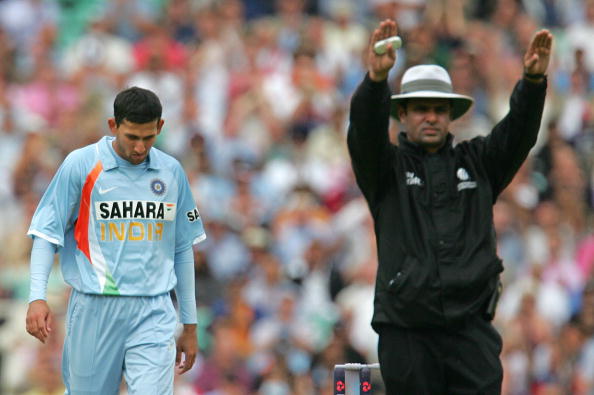 We had Sir Ajit Agarkar before and now there's his apparent successor, Sir Ravindra Jadeja, here is my tribute to both of them.
The success and the successor!
It's easier to swim with the tide, and not against it. It's easier to move on when there is a pat on your back with every step you move forward, but not so when each step forward results in people spitting on your face. So is the case always for most of us. Not everyone is a Sonam Kapoor – patted on the back for her dressing sense no matter how atrocious it may be. Not everyone is a Rohit Sharma  – seen as next big thing no matter his reluctance to perform. Leave aside everyone, there has been, and will be only one Sachin Tendulkar – seen as a the best in business for last 22 years. For every Sonam Kapoor, there is a Mallika Sherawat – always ridiculed no matter what she wears, if at all she does. For every Rohit Sharma, there is a Manoj Tiwary – scores a hundred on his comeback and gets dropped for a year. For every Sachin, there is a Sir Jadeja. For every Kapil, there is a Sir Ajit.
Let's look at two of such characters who run against the tide between those 22 yards. By the way, these two gentlemen almost share their birthdays – Sir Ajit on December 4th and Sir Jadeja on December 6th.
Sir Agarkar – Opposition was reeling at 185 for 8 in 47 overs. We had our fastest bowler waiting to finish off his quota. We could easily have expected a target not more than 190 for sure. Enter our pace spearhead to bowl the 48th and 50th overs. The result – we get to chase 230. Such was the magic of Sir Agarkar. Till date, there has been no bigger potential all-rounder after Kapil Dev for India, than the Sir Ajit himself. Even his name suggested that, Agar-Kar which roughly means in Hindi, "what if he actually does". This remained one of the biggest mysteries during the last decade, maybe bigger than Digvijay Singh's grey cells. Sir Ajit always lived in extremes – from 5 ducks in a row to fastest 50 for India at one time, from fastest 50 wickets to imploding at worst possible moments, from toe crushing in-swinging yorkers to juicy half volleys. No matter how much we all detested his selection, he kept coming back – series after series.
Sir Ajit had an aura about him. Whatever he did, it was all style. Remember his swing of the bat in his stance, when he rotated it one full circle after the ball left bowler's hand before reaching him? It was like he was gathering momentum to send the ball to the moon. Okay, he may have missed the ball a couple of times because of this swing (5 times in a row in Australia), but ball did travel when he hit it, no matter how rarely it was. Do you remember his celebrations after taking a wicket when he lifted both his arms in front of his face, showing all the bones he had and shouted with his mouth agape? Or do you remember those innocent expressions whenever he was hit while batting, actually quite often, as if he was saying – I had no idea I had a bat in my hands. Sir Ajit served India for many years and now he continues to his hunt for runs with the ball and wickets with the bat for Delhi Daredevils too. Long live Sir Ajit, but only after your retirement. Until then, please don't make another comeback.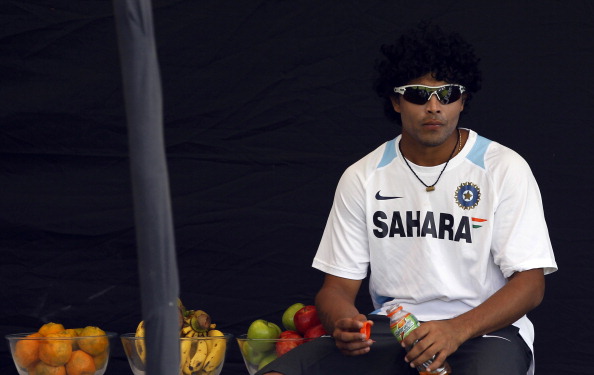 Sir Jadeja – Sir Jadeja came to limelight after his scintillating performance in U19 World Cup in 2008. His long and straightened hair made him look larger than he than he actually was. Go to YouTube, watch his videos and tell me if you replace his blue dress with just a banana leaf around his waist, will he not resemble Mahabali Shaka or Tarzan. Sir Jadeja made a half century in his debut ODI and joined the list of some scintillating batsmen who had achieved this hallmark – like Saba Karim and Pravin Amre. A little extrapolation tells us that his career is secured as, A) cricket expert at Aaj Tak or B) coach of some IPL team. Unfortunately, India lost the match and since then, Sir Jadeja became a an expert in reducing the margin of India's defeat. All his five 50s have come for a losing cause. Being a left handed batsman and a left arm spinner, he tried to emulate another Indian greats, like Sunil Joshi's famous Chennai 1999 heroics in Hyderabad 2009. Sir Jadeja remains the only Indian bowler to achieve a hallmark which only Stuart 'Barbie' Broad and Dan Van Bunge have – to be hit for 6 sixes in a match (Shane Watson hit last 3 balls of his over above the ropes, and the first 3 of the next in IPL).
"Everything Yuvraj does, I can do better," is what he secretly announced after the match.
While there have been nation-wide protests to oppose his selection, and few politicians have even threatened to go on hunger strike, Sir Jadeja has kept coming back to the national side. Some even say he has some secret documents of agricultural ministry in his possession for manipulating BCCI. Who can forget his 70+ innings in India's last tour to England when he took India from a score of "I may not get a chance to bowl" to "I can bowl my 10 overs now". It's a different matter that all of us have forgotten if India ever travelled to England after 2007. His ability to make a comeback should be taken seriously – MOS in ODI home series against England last year proves that. What more, he may well be thinking of knocking on the doors of test side with his recent record of three triple tons in domestic cricket! Don't be surprised if he does break into the test side. After all, Sir Jadeja has a touch of phoenix about him. He is a true successor to Sir Agarkar. God save us all.
Till date, only Sir Jadeja can claim to be real successor of Sir Agarkar, as he has made several baffling comebacks. There have been many more who have tried to fill in the shoes of Sir Agarkar – like Irfan Pathan, with his increasingly slow bowling or Sreesanth, with his increasing stupidity. Both can be lethal in their bowling for the team they are bowling for, on their day. Normally, every other day is their day.
But they haven't yet come close to the hallmark of Sir Ajit as they have either been out of the side for too long, or have given sparks of brilliance far too often. However, given a chance, I think Sreesanth still has it in him to be the next to next Sir Agarkar. Can he do it for Sir Ajit? Only time will tell.