Alastair Cook's road to greatness
789 //
06 Dec 2012, 22:52 IST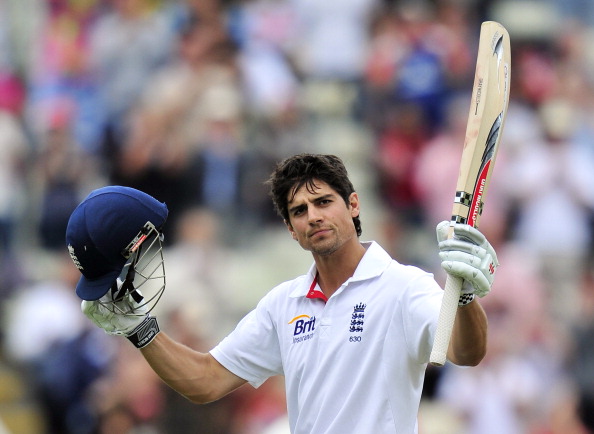 The sombre personality of Alastair Cook is such that you wouldn't notice him if he walked past you on the road. You could have conversations with him and not know that he's the captain of his national cricket team. Cook's demeanour is like yoga, or reiki, cleansing almost all the evil and negativity out of you without making a parade out of it.
England is trampling all over India's hapless bowling attack, with Cook taking charge for the umpteenth time, making sure he leaves them to their wits. Not many can boast to have surpassed Sir Walter Hammond. Hammond himself was a fine cricketer, even considered the greatest before that Bradman fellow came along, and struck fear in the eyes of his opponents. Hammond hit 22 centuries in test cricket (167 in first class) and is widely regarded as the greatest English batsman to grace the cricket field.
Alastair Cook, statistically, is almost as gifted as Mr. Hammond. Hammond took 77 test matches to get to his 22nd Test century. It's taken Cook just eight more to cross that and have the highest number of hundreds collected by any English batsman, surpassing the likes of the aforementioned Hammond, WG Grace, Graham Gooch, Ian Botham and Geoff Boycott.
While we prance around Kevin Pietersen, Cook is in the shadows, plotting his next innings and contemplating his previous one. He's like a silent assassin, though 'assassin' is too strong a word for the soft-spoken Cook.
There is no dominance when he walks out, but confidence and ability to carry himself for hours on end, making bowlers toil through the day even on specially doctored pitches. Cook was never considered a mainstay for the English team, but he's fought his way to where he is right now and deserves every bit of the appreciation he is getting. But is he getting enough of it?
Cook is the youngest man to hit 7000 runs. Even a man like Sachin Tendulkar, considered a God by billions of people, who had his first knock at the age of sixteen, took his time to get there. But Cook won't be remembered forever. Cook isn't as technically sound as his contemporaries, nor is he even remotely intimidating. He's the perennial second-best player, who'll be appreciated for his contribution, but never immortalised for his class.
This generation of English cricketers will be represented by the likes of Pietersen and Andrew Flintoff, and deservedly so. Cook has another eight or so years of cricket in him which could lead him to places no English cricketer may have heard of, but for now, he's the pivot balancing the topsy-turvy moods of the English cricket team, the one thing that is binding them together and overcoming the Indian team in conditions they were expected to surrender in. Alastair Cook is certainly no legend, but boy, is he fantastic!