Ashwin's ineffectiveness gave England breathing space
850 //
19 Nov 2012, 23:38 IST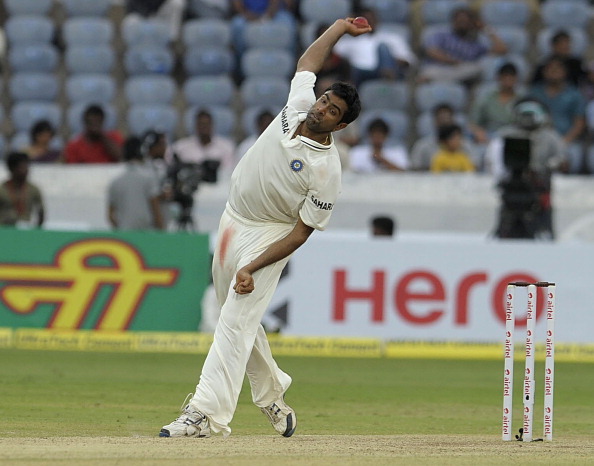 A lot was expected of the premium Indian off-spinner Ravichandran Ashwin before the start of the Test match, but in some way or the other he failed to deliver up to the expectations. He was totally ineffective in the second innings where he could claim only one wicket – that too of the tail-ender Swann.
Except that wicket ball to Swann, the batsmen hardly had any problem in facing him. Cook was reading his line and length exceptionally well; he was being hit all over the ground. Many would think that it was the pitch that was not assisting any spin, but let me make it crystal clear that from the other end, the left-armer Ojha was both turning the ball and claiming wickets regularly. He created a lot of problems for the batsmen.
But Ashwin seemed as if he had completely lost his magic. He was bowling in the wrong areas and also, the English batsmen were reading him exceptionally well. He bowled quite well in the first innings where he claimed three wickets, but it seemed as if he was completely lost in the second innings. He was not able to hit the right areas and was off his length completely. This enabled the English batsmen to throw back the pressure on him which he never knew how to handle.
Before the beginning of the Test, he claimed to have found his new mystery ball which he would use against England. He did use it twice in the second innings against Bell on Day 4 just before lunch – one of which was well defended and the other pushed away for a single. All these incidents clearly showed that they read Ashwin exceptionally well.
It would be a great boon for England if they are able to solve Ashwin's mystery. Ashwin needs to learn from Ojha who bowled according to the conditions and successfully turned the ball. It would be good if Ashwin stops experimenting much and just sticks to the basics  and learns from the mistakes so that he doesn't repeat them in the second Test. His effectiveness might cause jitters to the English batsmen, who from their second innings showed that they can tackle spin, especially Cook.