Reports: BCCI to ban WAGs from staying with Indian cricketers during World Cup
11.87K //
18 Jan 2015, 11:11 IST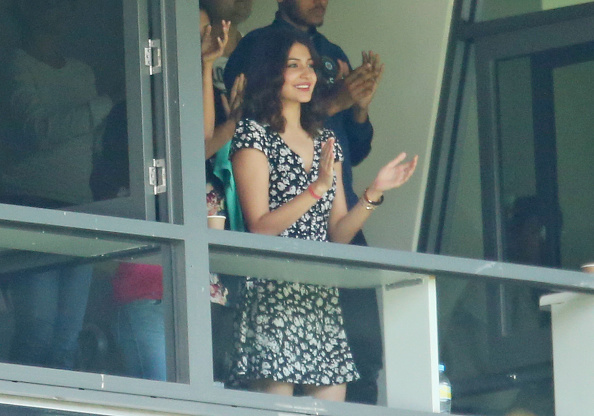 The Board of Control for Cricket in India (BCCI) will not allow wives and girlfriends (WAGs) to accompany Indian cricketers during the ICC Cricket World Cup 2015, to take place in Australia and New Zealand starting February 14, if reports from the Times of India are to be believed. The board had earlier relaxed its rules to let WAGs stay with players during overseas tours, but it remains firm over not doing the same during a tournament as big as the World Cup to avoid players getting distracted.
TOI reports quote a top BCCI official as saying, "This rule of not allowing wives and girlfriends was always there in the past. In a big tournament like the World Cup, the cricketers should stay away from distractions."
However, the board has no problems in letting the families of players visit Australia and New Zealand during the tournament and attend the matches. Its only condition is that they should keep a good distance away from the players.
Another BCCI official said: "You can't stop them from visiting Australia if they want to be a part of the euphoria, can you. The board won't have any problem as long as the players are kept away from family matters during the tournament."
India begin their campaign with a face-off against arch-rivals Pakistan on February 15.