Being Sachin Tendulkar
2.66K //
17 Mar 2012, 14:49 IST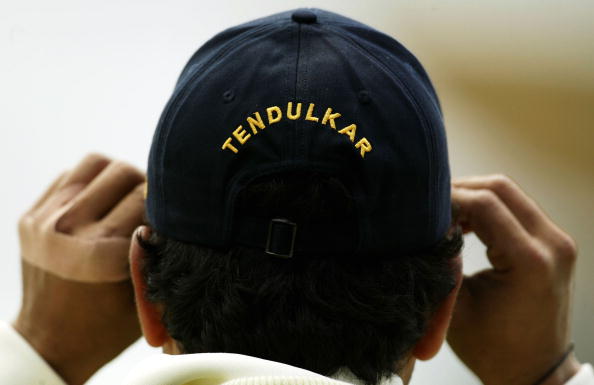 "You either die a hero or live long enough to see yourself become the villain."
After coming across a compilation of facebook /twitter updates mocking at the achievement of Sachin Tendulkar and articles condemning his obsession with records, it was perhaps the only line that explained the problem of "Being Sachin Tendulkar".
After 23 years of nonstop cricketing brilliance, thirty three thousand international runs and now a hundred international hundreds, the biggest facebook debate was
"Now will Sachin Tendulkar retire?"
True, the hundredth 100 has been a wait, a long excruciating wait. It has seen the entire English debacle and the Aussie drubbing, then it also signified that even a Great Man needs to earn his achievements. As he himself said after completing his epic ton "It's been a tough phase for me….because nobody talked about my 99 hundreds."
The retirement of Rahul Dravid made it even tougher for this five feet someone. The entire country voiced – "It's time to go…"
Asia Cup, Flat pitch, small grounds, Bangladesh – the mocks gain voice because India has had enough of Sachin Tendulkar.
For the last 23 years, India has seen him in the different versions of the Blue jersey and the transition from MRF to Adidas on his bat. India has had enough of a record junkie who went on turning nonsensical and almost insane records into reality. India has had enough of watching those old buckled pads, the helmet with the Indian flag, the customary stoop before taking stance, the look up to the heavens after a three figure score and the nod of acknowledgement after getting beaten by a good delivery.
India made him God and now we Indians have had enough our God!
Normal people don't understand his super human records because as much as we love to revel with the victor, none of us knows what it's like to score a hundred hundreds or be in the spotlight for two decades.  But all of us do know the pain of disappointments and what it's like to have a dream crushed. So a somber Rahul Dravid press conference or a dejected Ricky Ponting hits home more than the celebrations of a 39 year old, who keeps getting better like wine.
We want him to retire but we still expect him to perform like "God" every time he walks into bat, which in a way reveals the place he occupies in our hearts. Ironically, we still recognize the hold he has on our psyche, especially in the venom that we spit on him whenever he fails. The more we curse him, the more we express our need for him but we still curse him because that's what needs to happen.
Why?
Because Sachin Tendulkar is the hero that India deserves but not the one it needs right now. So we'll hunt him, curse him, mock at him, set the wagging tongues on him because HE can take it…
Because HE's not just a mere hero, he's a silent guardian, a watchful protector – A Dark Knight.