Bowling Combination- A headache for Dhoni
856 //
30 Dec 2012, 23:09 IST
Another defeat for India but this time it is not the Indian skipper's captaincy, but the lack of experience of Indian bowlers that is to blame.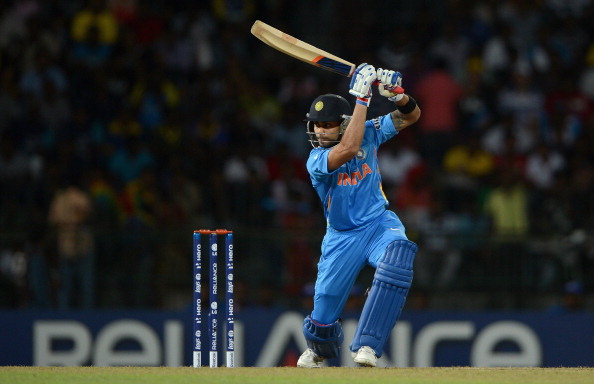 Bhuvneshwar Kumar handled the bowling well with Ishant, Dinda and Ashwin but the lack of a 5th bowler made a huge difference. The quota of 5th bowler was bowled by Kohli, Raina and Yuraj. They collectively gave 77 runs in 10 overs, more than that of Kumar's and Ashwin's 20 over quota . Bhuvneshwar Kumar and Ashwin gave 27 and 34 in their respective 10 overs.
Inspite of playing with 7 specialist batsmen, barring Dhoni and Raina, none of the specialist batsmen got into double figures. Why is Dhoni persisting with Rohit Sharma in the team? He is doing nothing with the bat. His poor form has continued from where he left off in the last series.
Instead of playing with 7 specialist batsmen, he could have gone with 6 batsmen and 5 bowlers. Bengal pacer Shami Ahmed would have done the job with Yuvraj, Kohli and Raina being used as backup bowlers. As Ashwin and Bhuvneshwar Kumar can bat at lower order, it could have been a good combination.
Dhoni will now also be worried about  the fielding. India's fielding was very sloppy today as there were lots of misfielding and dropped catches. Jamshed was dropped by Yuraj Singh when he was on 69. If that catch would have been taken, the match could have opened up for India. Some over later, Sehwag misjudged a ball under the lights which could have brought an end to Malik's innings.
Even umpires were not with India as Jamshed was caught at slips by Virender Sehwag, but was not given out.
Indian batting also considerably failed today with top five batsmen (Gautam Gambhir, Virender Sehwag, Virat Kohli, Yuraj Singh and Rohit Sharma) not even adding 20 runs to the total. All of these batsman were beaten by the pace of the bowler, 4 of which were bowled. Junaid Khan bowled beautifully with the new ball. He was swinging the ball both ways and he stunned Virat Kohli by a beautiful in-swinger.
If we look at the dismissal of first five Indian batsmen, all of them were trying to push the ball rather than place or defend it.
Let's hope that the Indian skipper learns something from today's match and comes up with new strategies in the next match.
A perfect Indian team for next match will be:-
Mahendra Singh Dhoni, Virender Sehwag, Gautam Gambhir, Virat Kohli, Yuvraj Singh, Suresh Raina, Ravichandran Ashwin, Bhuvneshwar Kumar, Ishant Sharma, Shami Ahmed and Ashoke Dinda.