Captain is only as good as his team
736 //
17 Dec 2012, 19:04 IST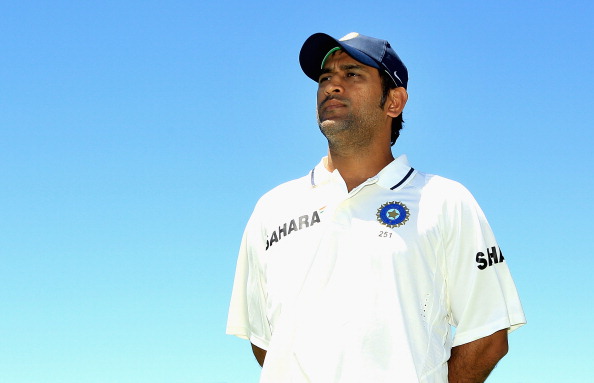 Too many harsh criticisms of our cricketing heroes have been going around for the last 4 months and the bottom line has to be, "We are going through a transition phase". Test Cricket demands a completely different skill set, even from a successful ODI and T-20 player. Our first mistake is trying to find a replacement for the lost Dravid, Laxman, Sourav and Kumble. They came into international cricket just like a Kohli, Pujara and so on, but went on to be legends in the way they contributed to the game itself. So it starts from nursing a coffee plant, and not from a sachet of instant coffee.
Ricky Ponting was not able to handle the transition phase of Australian Test cricket team, when the likes of Hayden, Langer, McGrath, Gillespie and Martyn weren't around him in the outfield anymore. These are big names and replacing them is impossible. A win here and a win there was coming his way, but remaining at the top was a huge task. Dhoni is in the exact same place when leading the Indian test team. Going by his records as a captain, I do not see a more perfect guy at the top to bring us out of this deep hole. He does it in his own style by backing his men. One should always look at the complete series to make a judgement call.
The question of Kohli leading a Test side is a dynamic thought, no doubt! But then he should become a complete batsmen first and then captaincy will follow him. Our Indian team has always been on par with the Australian, South African and English teams. Michael Clarke, Greame Smith and Alistair Cook  are scoring tons and tons of runs  for their countries. Kohli, on the other hand should be hungry for test runs. Sehwag, Gambhir and Sachin are getting starts, but aren't converting them into big innings.
Dhoni has his task cut out. He will try to get back to winning ways and he knows his top order and middle order batsmen need to contribute way more than their current form.
Is Sachin hell bent on batting at No.4? Can Dhoni convince Sachin to plug some gap in the top order? By that I mean asking Sachin to bat at Number 3 and Pujara at Number 4.
Can Rahane or M. Vijay open the innings with Sehwag?
Why not try Gambhir in the middle order?
Can all this stop gap arrangement of Ravindra Jadeja, Piyush Chawla etc take a back seat?
Ashwin and Ojha are still our best spinners to hunt down the opposition. They just need more runs from their batsmen to toss it up more and invite the batsmen. One can hardly point a finger at Dhoni's strategy, may be it just needs a little reshuffle of  the batting order. If the seniors are still showing inconsistency, then they will make way for youngsters. But then we need them to win matches. Axing Zaheer is more an emotional decision to me than the actual requirement. Zaheer is a thinking bowler and he knows how to pick the wickets of a batsman in form or even a well settled batsman during an innings. We need people who know how to win matches. Dhoni, as a captain, is searching for those amongst the youngsters, which is not a bad approach, but  something that will take some time.
India-Pakistan encounter might be the required impetus for the players before the much tougher Australian tour to India. Having said that, Pakistan team is a better Test team than India currently.
All credits to England team for showing tremendous consistency in Indian conditions, and to their leader Alistair Cook who batted India out of this Test series. Selectors might surprise us with a lot of changes for the Test team. But Dhoni should continue to lead our side.
Putting all this behind, the Indian team would start as favourites for the forthcoming ODI series and T-20s. That's Indian style.