Century No.2: Shastri's 206 and Tendulkar's 148 flattens Australia
796 //
24 Dec 2012, 09:53 IST
Century No: 2
148* at the Sydney Cricket Ground, Australia
January 2nd-6th, 1992.
SYDNEY: Ravi Shastri's double hundred (206) and an unbeaten 148 from Sachin Tendulkar put India in a commanding position at in the third Test at Sydney. Finally India looked at home. After India were thrashed at Brisbane and Melbourne by ten wickets and eight wickets respectively, they had an upper hand at the Sydney Cricket Ground. But the intermittent rain breaks helped Australia draw the Test match. Australia still led the five-match Test series 2-0.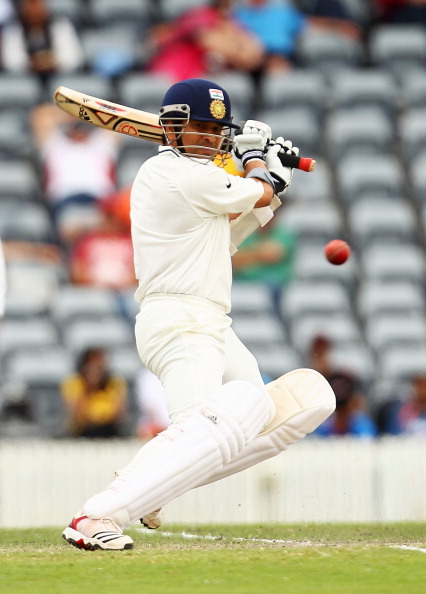 The 196 partnership between Shastri and young Tendulkar made sure that Australia chased the leather. The Australian bowlers, for the first time looked under a bit of pump, after the duo made the hosts chase leather.
Tendulkar played a chance-less innings and the ball almost always found the middle of his bat. The balance of the body was there, the defense was stout and the shot-selection was top-notch. At 18, Tendulkar became the youngest centurion in Australia. Looking at his composure and class, the world expected a lot of big things from this child prodigy.
Debutant leg-spinner Shane Warne was smashed all around the park. He was never allowed to settle. Craig McDermott was negotiated safely by the duo. The best shot in Tendulkar's innings came of McDermott when the 18-year-old hit a cover-drive on the up which rocketed to the cover boundary. Tendulkar's timing was exquisite. The sound made by the bat at the contact of the ball was sweet.
Australian skipper Allan Border was quizzical when Tendulkar hit a couple of delectable straight drives off Merv Hughes and Mark Waugh. Border then stationed himself at straight mid-on. Tendulkar's response was working a straight ball, towards mid-wicket and square leg. That tells you about the control which Tendulkar had on his batting.