Chanderpaul out of CPL, Pomersbach in
1.36K //
18 Jun 2013, 20:11 IST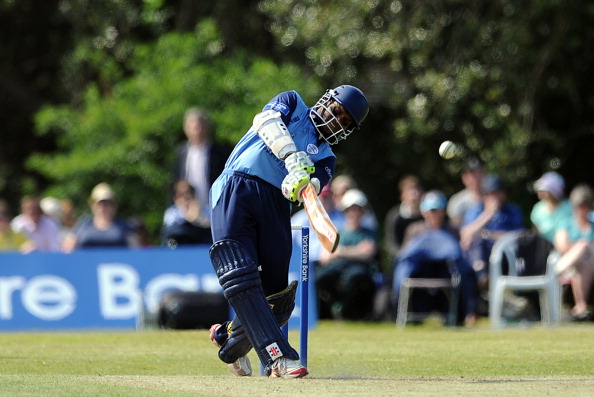 Bridgetown, Barbados –  West Indies middle order batsman Shivnarine Chanderpaul has been forced to withdraw from the first ever Caribbean Premier League (CPL) because of his contractual obligations with English county team Derbyshire.
Organisers say Chanderpaul signed a contract with CPL, offering himself for selection but later realised that his commitment to Derbyshire provided for release only if it pertained to West Indies duty, reports CMC.
"I am extremely sorry that I will not be able to participate in the CPL because of contractual obligations," said Chanderpaul.
"I would definitely like to make myself available for the next edition, and will have my contracts carry a clause that will permit me to play in future editions of T20 tournaments."
Head coach Andy Roberts said it is unfortunate that Chanderpaul is unable to represent the St. Lucia Zouks.
"His experience would have added some stability to the team, and of course he is loved and respected by fans around the world," said the former West Indies fast bowler.
"We wish him all the best this season with Derbyshire and hope to see him in the draft again next year".
Chanderpaul's withdrawal opens the door for Aussie batsman Luke Pomersbach to join St. Lucia.
"We are pleased with Pomersbach as a replacement option," said Roberts.
"He is a competent middle order batsman, and we believe that he will serve our team well."
Pomersbach was in the group of Elite Pool A players alongside Chanderpaul, and the only batsman remaining in that pool.
"I am excited about this new opportunity and really looking forward to playing in the Caribbean for St. Lucia," Pomersbach said.
"It will be great to be a part of this first CPL and I am looking forward to some tough competitive cricket with some of the greatest T20 cricketers in the world."
Organisers say Pomersbach's selection is in line with the rules of the draft and does not put the St. Lucia team at any disadvantage.
The St Lucia Zouks is led by franchise players Darren Sammy and Herschelle Gibbs. The other team members are Albie Morkel, Tino Best, Tamim Iqbal, Shane Shillingford, Devon Smith, Andre Fletcher, Garey Mathurin, Liam Sebastian, Dalton Polius, Kavem Hodge, Kenroy Peters and Nelon Pascal.
The CPL begins July 30 in Barbados and concludes Aug 24 in Trinidad.
sr/dg