Cometh the hour, cometh the captains: Kapil's 175* and Dhoni's 113*
1.11K //
31 Dec 2012, 10:26 IST
Tunbridge Wells: 18th June, 1983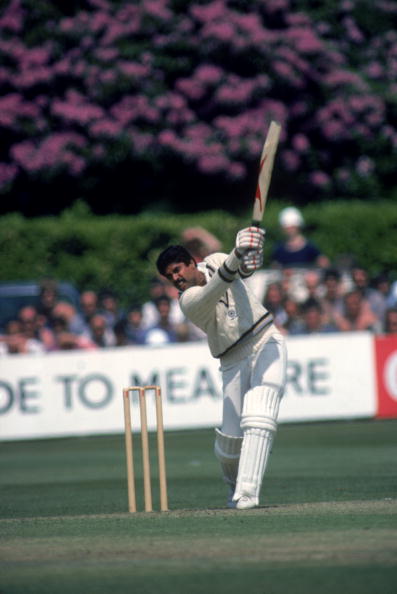 It was an important day at the Tunbridge Wells for the Indian team. A loss would end their World Cup campaign. After India beat the defending champions West Indies in their first game, they had found themselves in a tight corner. The Indian team was facing a spirited Zimbabwean team, who were an Associate Team that time. They had beaten Australia in their opening fixture and were capable of causing an upset since they had "nothing to lose."
BBC was on a strike, hence a large section of the crowd had gathered at the stadium. The crowds struggled to get inside the stadium thanks to huge hospitality tents in the stadium, which extended upto the boundary ropes. The huge contingent that had turned up was boisterous and Indian flags were flying high before the game.
India won the toss and decided to bat first. Peter Rawson removed Sunil Gavaskar for a duck, when the Indian opener played down the wrong line. The ball was moving prodigiously. Kris Srikkanth pulled Kevin Curran, after playing 12 dot balls. He could not beat mid-on and failed to score as well. Mohinder Amarnath could not negotiate Rawson's off-cutter; he played back and the ball took Amarnath's inside edge. Keeper Dave Houghton dived to his left and took a blinder. Sandeep Patil and Yashpal Sharma were all caught behind the wicket, when the ball took their outside edges; all of a sudden half the side was back inside the pavilion.
One man, Kapil Dev, had done something right in the morning by winning the toss. But his strategy to bat first, it seemed, had backfired. He had walked in when the scoreboard read 9 for the loss of four wickets. Lunch time was a proverbial mile away. Many people in the stadium feared that the game might get over before the lunch time. The Indian resurrection was Kapil's responsibility now.
Kapil Dev was a fierce hitter and was not the one to wear down the bowlers. Roger Binny provided good support to the skipper. The only blemish in captain Duncan Fletcher's captaincy was that he took both Rawson and Curran off the attack after they bowled eight overs each. That released the pressure on Indian batsmen. Flecter and Ian Buchart were not that menacing. Kapil got his eye in by playing out a few quiet overs. Zimbabwe were relatively inexperienced in playing the limited overs format hence Fletcher's tactical blunder probably saved India from an embarrassment. How the things would have changed had Rawson or Curran bowled out, is a matter of conjecture even after 29 years.
John Traicos, the off-spin bowler, got Binny's wicket and soon Ravi Shastri was out for one off the bowling of Duncan Fletcher. Seven down for 78 runs, India were struggling big time. But here Kapil did something interesting. The match was being played on a side turf. Now one side of the boundary was very far and other side was short.  When Buchart bowled from the end where on side boundary was far-away, Kapil took the singles. When the ends changed skipper Fletcher was pulled and some flicks were played by Kapil, since the on-side boundaries were short.
The eighth and ninth wicket partnerships were 62 and 126 unbeaten runs respectively. Madan Lal(17) and Syed Kirmani(26*) played a supporting role to Kapil. The only possible chance Kapil offered was in his nineties. Apart from that there was no blotch in his batting. Three and a half hours ago, Rawson and Curran were heroes, but they found the tough side of the cricket as they were clueless thanks to Kapil's special treatment to them. Kapil had changed his bat after scoring a hundred- may be that was the reason for his butcher-like hitting. Finally the assault came to an end as the allotted numbers of overs were bowled. Kapil's 138-ball essay had produced 175 runs embellished by 16 boundaries and six gazing sixes. After the innings ended, Gavaskar brought a cup of water and welcomed the India's captain in the dressing room.
India managed to win that match and the rest, as they say, is history. India lifted the trophy after a week at Lords.
Chennai: 30th December, 2012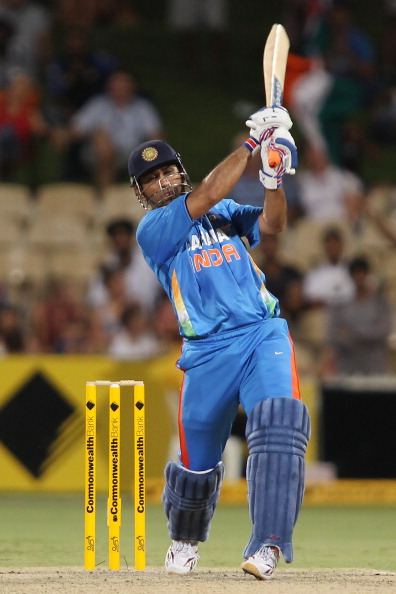 Mahendra Singh Dhoni is the most successful Indian captain in the history of Indian cricket. Some people might disagree but numbers seldom lie. At Chepauk, India was taking on Pakistan at home after five years. Just a couple of days earlier, one of country's leading newspapers had published an article stating that either Virat Kohli or Gautam Gambhir could replace Dhoni as the Indian Test captain. Dhoni's poor strategies were also discussed for many days; all of a sudden the media had their knives out for Dhoni .
The first 40-minutes of the match were calamitous. A precarious situation- 29 for five on Indian conditions is not something one sees often. Dhoni came to the wicket in the 10th over. There is always an opportunity in adversity for fighters. Dhoni played out the initial spells of Junaid Khan and Mohammad Irfan. But the loss of five wickets meant that Dhoni had to play cautiously. Mohammad Hafeez and Shoaib Malik bowled frugal overs. Suresh Raina finally lost his patience and threw away his wicket on 43. Dhoni now had to play out the entire 50 overs. It is a cardinal sin not to play 50 overs and captain Dhoni had a task in hand- to stitch a partnership with the lower order. In Ashwin, he found a trustworthy accomplice.
In the batting powerplay, Dhoni began to open his shoulders. He was fighting cramps. But his sole motive was to play 50 overs. He ran like a gazelle and converted the ones into twos. Mohammad Irfan was pounded for 21 runs in the over. In that over, Dhoni brought up his 7,000th ODI run and also his eighth hundred.
Dhoni had offered a simple chance when he was batting on 16. How Pakistan would have regretted dropping Dhoni had they not won the match. But Dhoni won the hearts of the nation with a fighting century.
This well-compiled knock would surely make Dhoni's critics eat humble pie- although a few cynics still say that India did not win the match and Dhoni's effort were in vain- God bless them.