| | |
| --- | --- |
| Full Name | Adam Joseph Copeland |
| Date of Birth | October 30, 1973 |
| Nationality | Canadian |
| Birth Place | Orangeville, Ontario |
| Height | 1.96 m |
| Weight | 241 lb (109 kg) |
| Theme Song | Metalingus |
| Debut | July 1, 1992 |
| Nickname | The Rated-R Superstar |
| Family | Beth Phoenix (m. 2016), Lisa Ortiz (m. 2004–2005), Alannah Morley (m. 2001–2004) |
Adam Copeland: A Brief Biography
Adam Joseph Copeland is a Canadian professional wrestler best known for his work as Edge. He is a grand slam champion, two-time Royal Rumble winner, and WWE Hall of Famer. Edge is currently signed to All Elite Wrestling marking the first time he is working outside WWE since 1995. He works in AEW under his real name Adam Copeland.
| | |
| --- | --- |
| Name | Adam Joseph Copeland |
| Born | October 30, 1973 |
| Nationality | Canadian |
| Height | 6 ft 5 in (196 cm) |
| Weight | 240 lb (109 kg) |
| Family | Beth Phoenix (Spouse) |
| Birth Place | Orangeville, Ontario, Canada |
| Debut | July 1, 1992 |
Early Life
Edge was born on October 30th, 1973 in Canada in Orangeville, Ontario. As a young boy, he developed a keen interest in professional wrestling and idolized several wrestlers, including Hulk Hogan, Bret Hart, and Shawn Michaels. He and his friend Jason Reso used to watch their favorite wrestlers at Maple Leaf Gardens in Toronto. One defining moment for him was watching WrestleMania VI at the age of 16, where he sat in the 11th row at ringside, cheering on Hulk Hogan. This experience made him realize his passion for wrestling.
At 17, he won a writing contest at his local gym, which gave him the opportunity to receive free wrestling training in Toronto with Sweet Daddy Siki and Ron Hutchison. However, he put his dreams on hold to help his mother financially and took up various jobs. After completing a diploma in radio broadcasting from Humber College, he resumed his wrestling training.
Professional Wrestling Career
Early Years (1992-1995)
Copeland began his training during his school days in his school ring. He began wrestling on several independent Canadian promotions before entering the states and Japan. He, along with Christian Cage, began working for WCW. After a while, they were signed with WWF.
WWF/WWE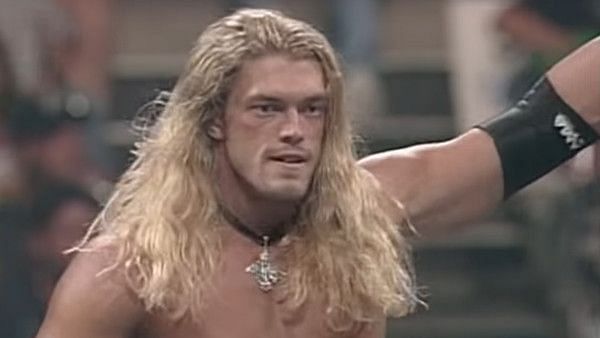 Early Years and Christian (1995-2001)
Edge spent his early years working in random feuds or filling in spots for other wrestlers. They heavily featured Edge on RAW and PPV's before teaming up with Christian. Edge began his feud with Gangrel and joined forces with Gangrel and Christian and formed The Brood. The Brood was later abducted and converted into The Undertaker's Ministry of Darkness. After competing with various tag teams such as The Hardy Boyz, The Hollys, The Acolytes, and Dudley Boyz, Edge and Christian defeated The Hardy Boyz and Dudley Boyz in a TLC match at WrestleMania XVII to win the WWF Tag Team Championship. The duo garnered praises as heels and won the titles six more times.
Solo Run (2001-2004)
In 2001, Edge won the King of the Ring Tournament. At Invasion, he defeated Test to win the WWF Intercontinental Championship and unified it with the WCW United States Championship. After losing the title to William Regal, he began his feud with Booker T. At WrestleMania XVIII, he defeated Booker T. After being drafted to SmackDown, he defeated Kurt Angle in a hair vs hair match at Judgement Day. Two months later, he and Rey Mysterio defeated Kurt Angle and Chris Benoit for the WWE Tag Team Championship. Edge wrestled Brock Lesnar, Kurt Angle, Chris Benoit, and Eddie Guerrero with a neck injury. After No Way Out, Edge was sidelined due to his injury.
World Championships (2004-2007)
After his injury, Edge returned to RAW and won the World Tag Team Championship with Chris Benoit. He wrestled as a face and faced Evolution and La Résistance. After turning heel, he feuded with Shawn Michaels and won. At WrestleMania XXI, he won the inaugural money in the bank ladder match. He feuded with Matt Hardy, Jeff Hardy, Kane, and John Cena over several months before cashing in. At Judgement Day, he won the WWE Championship by cashing in on John Cena.
After losing the title, he feuded with Mick Foley. At WrestleMania 22, he defeated Mick Foley in a hardcore match. After feuding with Foley, Edge attacked Cena and cost him the WWE Championship. On RAW, he defeated RVD to win his second WWE Championship. At Unforgiven, Cena defeated Edge in a TLC match for the WWE Championship.
Rated RKO and La Familia (2007-2009)
After losing the title, Edge teamed up with Randy Orton to take on DX. On RAW, Rated-RKO defeated Ric Flair and Roddy Piper to win the World Tag Team Championship. DX faced Rated RKO at Unforgiven. However, the match ended when Triple H got injured. Edge teamed with Orton at Royal Rumble and WrestleMania XXXIII during the money in the bank ladder match. They lost the title to John Cena and Shawn Michaels on RAW. Edge was unsuccessful in winning the WWE Championship on several occasions after WrestleMania. On RAW, Edge defeated Mr. Kennedy to win the money in the bank contract and cashed in on The Undertaker on SmackDown to win the World Heavyweight Championship. Edge relinquished the championship due to a torn left pectoral muscle injury.
In November, Edge returned to SmackDown and started feuding with Batista. At Armageddon, he won his second World Heavyweight Championship. On SmackDown, Edge revealed his new faction called La Familia with Curt Hawkins, Vickie Guerrero, and Zack Ryder. At WrestleMania XXIV, Edge lost the title to The Undertaker. At One Night Stand, Edge won his third World Heavyweight Championship in a TLC match. On RAW, Edge lost the title after cashing in by CM Punk. After losing to The Undertaker at SummerSlam, Edge won the WWE Championship at Survivor Series.
At Royal Rumble, Edge defeated Jeff Hardy to win the WWE Championship, which he lost at Armageddon. At No Way Out, Edge lost the WWE Championship to Triple H. Later that night, Edge won the World Heavyweight Championship from John Cena. On SmackDown, they disbanded La Familia after Guerrero cheated on Edge with The Big Show. At WrestleMania XXV, John Cena defeated The Big Show and Edge for the World Heavyweight Championship.
Final Feuds and First Retirement (2009-2011)
At Backlash, Edge regained the championship with the help of The Big Show. At Extreme Rules, Edge lost the title to Jeff Hardy. At The Bash, Edge and Jericho won the Unified WWE Tag Team Championship. A few weeks later, Edge suffered a torn Achilles tendon and relinquished the title. At Royal Rumble, Edge returned and won the rumble. At WrestleMania XXVI, he lost to Jericho. During the Draft, he went to RAW. On RAW, he spent his time feuding with The Nexus and Anonymous RAW General Manager. In October, Edge was traded back to SmackDown for CM Punk.
At TLC, Edge defeated Alberto Del Rio, Kane, and Rey Mysterio to win the World Heavyweight Championship. After winning the title one more time, Edge entered WrestleMania XXVII as champion and defeated Alberto Del Rio. After Mania, Edge announced his retirement.
Sporadic Appearances (2011-2019)
After his first retirement, he entered the Hall of Fame. Edge made several sporadic appearances on RAW, SmackDown, WrestleMania, SummerSlam, Royal Rumble, and Survivor Series during his first retirement.
Return to WWE (2020-2023)
At Royal Rumble, Edge returned and competed at Royal Rumble. After Rumble, Edge and Orton began their rivalry. At WrestleMania 36, he defeated Randy Orton in a last man standing match. At Backlash, he lost to Randy Orton. In 2021, Edge entered and won the Royal Rumble match. At WrestleMania 37, Roman Reigns defeated Daniel Bryan and Edge. After Mania, Edge began his rivalry with Seth Rollins. Edge defeated Rollins at SummerSlam and Crown Jewel. While Rollins defeated Edge on SmackDown at MSG. During the Draft, they drafted Edge to RAW. At Day 1, Edge defeated The Miz. At Royal Rumble, Edge and Beth Phoenix will face The Miz and Maryse. At WrestleMania 38, Edge defeated AJ Styles.
After WrestleMania was a leader of a faction called Judgement Day which consists of Damian Priest and Rhea Ripley. At the 2022 Hell in a Cell, Judgement Day defeated AJ Styles, Finn Balor and Liv Morgan. On the RAW after the event, the stable recruited Finn Balor as their new member who alongside Damian Priest and Rhea Ripley turned on Edge and kicked him out of the group.
After weeks of hiatus, Edge made his return at SummerSlam 2022, disrupting The Judgment Day in their match against Rey and Dominik Mysterio. Since then, he has been assisting The Mysterios in their fight against his former stable. Edge also managed to defeat Damian Priest on recent RAW in his hometown Toronto. Edge and Rey Mysterio defeated the Judgement Day at the Clash at the Castle event. After the match, Dominik Mysterio turned Edge and Rey Mysterio. On RAW after Clash at the Castle, Edge called out Dominik for betraying him and Rey. Instead of Dominik, Rhea Ripley showed up and introduced Dominik as a stablemate of Judgement. Later, Judgement Day attacked Rey and Edge. The Rated-R Superstar lost to Finn Balor in an "I Quit" Match at Extreme Rules.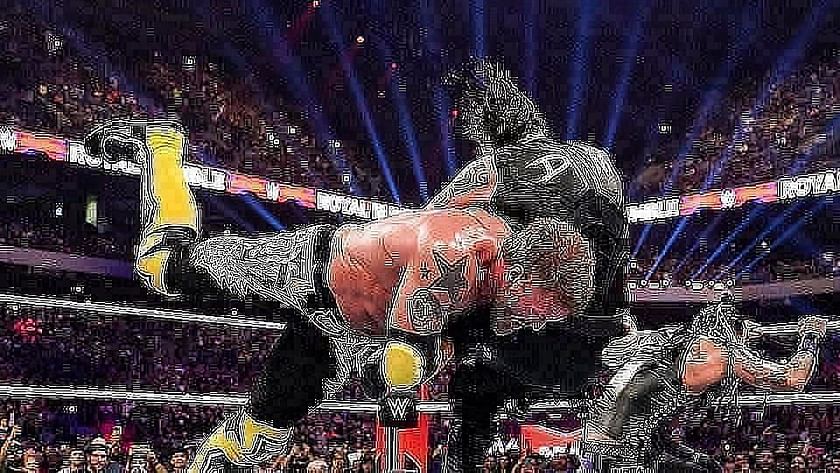 After a three-month hiatus from WWE, Edge made his return to the Royal Rumble match where he entered #24 and eliminated both Finn Balor and Damian Priest. However, the two with the help of a distraction from Dominik Mysterio were then successful in taking him out of the contest. At the Elimination Chamber PPV, Edge and Beth Phoenix defeated Rhea Ripley and Balor in a mixed-gender tag team match.
Following the event, Edge answered Theory's open challenge for the United States Championship but failed to capture the title after interference from Finn Balor. The feud between the two superstars that has been going on for the last year is expected to come to its climax at WrestleMania Hollywood. The two wrestling icons took on each other at the event in a Hell in a Cell match, which Edge won. Edge was drafted to SmackDown in the 2023 draft in May and faced Rey Mysterio and AJ Styles in a triple-threat match next week which Styles won. On August 18, Edge defeated Sheamus in Toronto in an instant-classic match. This turned out to be Edge's last match with WWE as he left the promotion soon thereafter.
AEW (2023)
Edge made his AEW debut at AEW WrestleDream on October 1, 2023, under the name Adam Copeland. He could no longer use the name Edge but came to the ring to his previous theme song Metalingus. He came out to save Sting and Darby Allin from Luchasauras, Nick Wayne, and his lifetime friend Christian Cage. He was not greeted by Cage upon his AEW debut and instead the latter was upset that Copeland had joined the promotion. The six superstars are all set to take on in a Six-Man Tag Team Match at Full Gear 2023.
Edge's Movies and TV Shows
| | | |
| --- | --- | --- |
| Year | Title | Role |
| 1999 | Beyond the Mat | Himself |
| 2000 | Highlander: Endgame | Lachlan |
| 2012 | Bending the Rules | Nick Blades |
| 2015 | Dumb Luck | Cameron |
| 2016 | Interrogation | Lucas Nolan |
| 2020 | Money Plane | Jack Reese |
Edge's Championships and Accomplishments
| | |
| --- | --- |
| Championship | Number of Times |
| CWA North American Championship | 1 |
| ICW Street Fight Tag Team Championship | 2 |
| CCW Tag Team Championship | 1 |
| WWE Championship | 4 |
| World Heavyweight Championship | 7 |
| WWF/E Intercontinental Championship | 5 |
| WCW United States Championship | 1 |
| WWE Tag Team Championship | 2 |
| WWF/World Tag Team Championship | 12 |
| King of the Ring Winner | 1 |
| Money in the Bank Winner | 2 |
| Royal Rumble Winner | 2 |
Edge's Net Worth
WWE Superstar Edge is worth around USD 14 Million as of 2023. Do click here to read more about the net worth of the WWE Hall of Famer and Grand Slam Champion Edge.
Edge's Family
Edge was born in 1973 to Judy Lynn Copeland, her mother. Her mother was born in 1953 and passed away in 2018 at around 65 years of age. She worked two jobs to support him. Edge has claimed to never ever have seen his father, or even see a picture of him.
Edge's Wife
Edge began dating Alannah Morley, the sister of fellow WWE wrestler Val Venis, in 1998. The couple got married in November 2001 and parted their ways within three years, filing for divorce on the 10th of March, 2004. Later that year, Edge married Lisa Ortiz in October. While still being married with Ortiz, Edge started a relationship with fellow WWE Wrestler Lita. This led to him parting ways with Ortiz and the couple took the divorce in November 2005. He would then part ways with Lita and begin dating Beth Phoenix. The couple has two daughters - Lyric (born. December 12, 2013) and Ruby (born. May 31, 2016). The two then tied the knots on the 30th of October in 2016.
Matches featuring Edge and Beth Phoenix
| | | | |
| --- | --- | --- | --- |
| Event | Date | Match Type | Result |
| Elimination Chamber 2023 | February 18, 2023 | Mixed Tag Team Match | Beth Phoenix & Edge defeat Finn Balor & Rhea Ripley |
| Royal Rumble 2023 | January 29, 2022 | Mixed Tag Team Match | Beth Phoenix & Edge defeat Maryse & The Miz |
| Royal Rumble 2010 | January 31, 2010 | Royal Rumble Match | Edge won the 30-Men Royal Rumble match; Beth Phoenix entered #6 |
Yes, Edge has joined AEW. He made his on-screen debut at AEW WrestleDream following the main event match between Christian Cage and Darby Allin.
Edge earns $3 Million a year in WWE.
Edge's theme song Metalingus is created by Alter Bridge.
Adam Copeland is married to WWE superstar, Beth Phoenix.
Edge is billed at a height of 6 ft 5 in (196 cm).
Edge's biceps are roughly of 17 inches.