Cooking a recipe for disaster - Alastair Cook
736 //
07 Dec 2012, 00:51 IST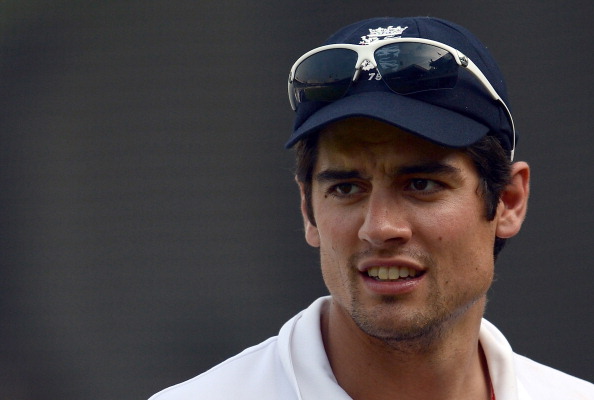 "In a gentle way, you can shake the world" – Mahatma Gandhi.
A certain gentleman called Alastair Cook personifies the calmness of a river. He is unperturbed by anything that goes around him, does not sweat, batting for hours on stretch in subcontinent heat and goes about his job diligently like a studious boy. Yet, he remains the nucleus of an English team which had a lot to prove ahead of its important tour of India. So far, Cook has not put a foot wrong. He has indeed shaken the the Indians, not by butchering their bowling attack but by wearing it down and scoring off the loose deliveries that were on offer. Certainly, Indians have no answer to his old-fashioned style of batting.
Cook is in love with a few things these days: Indian conditions, their bowling attack and the 22-yards on which he bats. Cook has built a fortress around him and he looks impregnable as the tour is heading towards its close. Several qualities have stood out in Cook. Firstly, his defence has looked rock solid, his footwork is precise and he has guidance of Graham Gooch and Andy Flower. Those two people know a thing or two about tormenting the Indians.
Cook is the single most important reason why Indian media is not talking about whitewash any more. Star Cricket is no longer showing advertisement which claims "Angrezon ka band baja diya". This is because the Angrez have risen from the ashes. Alistair Cook has instilled that belief within the team. He is not an astute tactician like Mike Brearley or Nasser Hussain, who were not necessarily the best batsmen of the team. Cook is still learning the art of captaincy but what puts him in the pantheon of great skippers is his ability to go out there and perform himself. In fact, Cook has scored five hundreds in five matches that he has led for England.
At 27, he has surpassed the likes of Wally Hammond, Colin Cowdrey and Geoffrey Boycott in terms of number of hundreds in Test cricket. He has still a lot of cricket left in him. The Indian tour was a litmus test for Cook, since there was a lot of pressure on him post-Strauss retirement. Besides, the English team was made to face ordinary bowlers in the warm-up matches, and no quality spinners. But Cook has made the Indian Test bowlers look ordinary. In the hindsight, BCCI's tactics have not dissuaded England, in fact it might have just made them a bit more resolute.
Cook played a solid defensive shot off the last ball of day two at Eden Gardens, probably saying to the Indian bowlers – be prepared for tomorrow, folks! He does not look like in a hurry to get out.
The final test in fact, will be played on the same ground where Cook made his Test debut against India. He got a hundred on debut. So now you know where Cook began cooking his recipe for disaster for the Indians. It would be poetic justice if Cook gets one more hundred at Nagpur. His tryst with India would complete a full circle. It also means is that Indians would have to begin soul-searching and answer some tough questions that might come their way.