Cricket: The plight of a religion
732 //
10 Dec 2012, 13:09 IST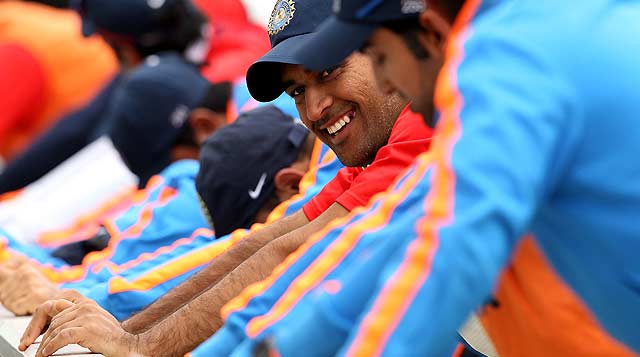 Yes it certainly is a religion here, and that's why it hurts more. A possible home Test series defeat is staring straight in the face of Indian Cricket. Not long ago, were we considered near-invincible at home. Probably not any more, with a defiant Cook and Co. learning quickly from the past and ascertaining that they are a true champion side. Agreed, the "masters" of batting are certainly not at their best at the moment, and they are bound to bounce back sooner rather than later, but that is just an Indian cricket fanatic speaking.
2nd April, 2011 saw the peak of Indian cricket. After that, it has been a steep decline. We might be doing a little above par in the limited overs formats but certainly well below standards in the traditional format of the game. You may call it the over confidence of the mighty Indian batting line-up or the unmotivated bowling attack, incapable of running through the opposition's batting twice in five days. Something drastic yet effective needs to be done and that too quickly enough so that a dedicated Indian cricket supporter can breathe life easy soon.
Every side faces a period of dormancy from winning, when a few of their best cricketers bid adieu and open the doors for the younger lot. It is then the new-comer's prerogative to don roles quickly, fill in their shoes, however big they might be. Australia went through the similar phase post Hayden, McGrath and Gilchrist. The captain struggled and the selectors panicked. It took them a while before they found new heroes, a team with a new vision, a coach with a different mindset. The youngsters did step up, but not before they had conceded an Ashes, a test series each at home and away. But they are surely back, specifically after India's tour of Australia.
In the ongoing series, Cheteshwar Pujara showed some character in the first two tests, but couldn't kick it on from there in the next. I know it is too much asking from an individual to do so. Ravichandran Ashwin seems to be settling down as a permanent part of the side, more as a batsman than a bowler. Sachin Tendulkar has certainly got a point to prove to his critics now. MSD has more than just a point to make.
It is imperative for the team's administration to solve the many but "bite-sized" problems to come out on top because the Indian cricket Fan awaits the supremacy this team can achieve. Bring on the changes, try every possible kid on the block, because we just cant wait for the glory days to begin again.
Its pride at stake, Nagpur is the stage.