Cricket's gateway to Central Asia
1.31K //
16 Mar 2013, 19:38 IST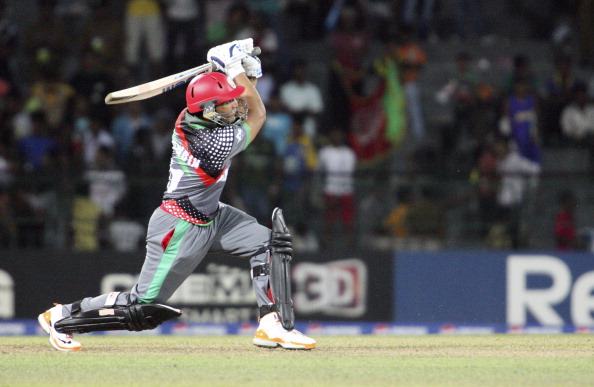 In the recent World T20, one team really impressed and surprised everybody. Not many could imagine that a country which had been under war for more than 30 years could perform so well. Afghanistan, with it's battery of pacers and swashbuckling batsmen, impressed the whole world and perhaps is taking all the right steps towards becoming a good team.
When I heard about the Afghanistan team playing against a local Peshawar club, I could never imagined that one day, Australia would agree to play an ODI against the same team, and surprisingly, many of their best players would be part of the team. The Afghans learned cricket when they were in refugee camps in Pakistan. Many Pakistani stars like Imran Khan were Pashtuns, the largest ethnic group in Afghanistan, and invariably, the sport seemed very attractive to the Afghans. When in 1992, a Pashtun, Imran Khan led Pakistan to the World Cup victory, it brought about an immediate connect and liking for the game. Thus, Afghanistan developed a taste for cricket.
Afghanistan cricketers, not surprisingly, belonged to only one group, the Pashtuns, and the other ethnic groups were not represented, such as Tajiks, Hazara, Uzbeks or Turkmen. This was not surprising, since mostly the Pashtuns came to Pakistan while the others went to other countries like Tajikistan, Iran, etc. which were not cricket countries.
However, over time, things began to change. The game of cricket became a proud symbol of representing Afghanistan. Now, besides Pashtuns, the other ethnic groups have also started to relate to the game. Teams and clubs are present in almost all the states. Cricket truly has started to become a national game. The U-19 team for first time had youngsters across all the ethnic groups.
It is just a matter of time that we will have a composite team in Afghanistan. This has already started to sow the seeds of cricket in other countries. Afghanistan shares ethnic groups across borders; Pashtuns are spread across Afghanistan and Pakistan, Tajiks across Tajikistan and Afghanistan, Uzbeks similarly across Uzbekistan and Afghanistan, Hazara share their religion with Iran, Turkmen with Turkmenistan and finally Baloch across Afghanistan, Pakistan & Iran.
With the Afghans having relations across many borders, and people in the nation engrossed in the game, it would mean that sooner or later, seeing the passion of their relatives across the borders, the game is bound to spread in the Central Asian nations of Tajikistan, Uzbekistan, Turkmenistan and in the Middle East country of Iran.
This means that Afghanistan's geographical position would be of a huge importance to the ICC. With Central Asia playing cricket, it would draw interest in many other areas, like former Soviet nations and many more middle-east populations. But that is a thought too far for now. The Central Asian countries have shown their prowess in many sports and these athletic people surely can make some great cricket teams.
So, if Afghanistan becomes a really important nation for cricket, not only can the ICC establish cricket as a game which will bring peace to Afghanistan – by helping the country – but it will naturally helps many more countries come into cricket. Let's hope to see a cracking cricket team of Tajikistan or Iran playing a cricket match against India in near future.