Cricket's Unsung Hero
1.01K //
02 Nov 2012, 17:46 IST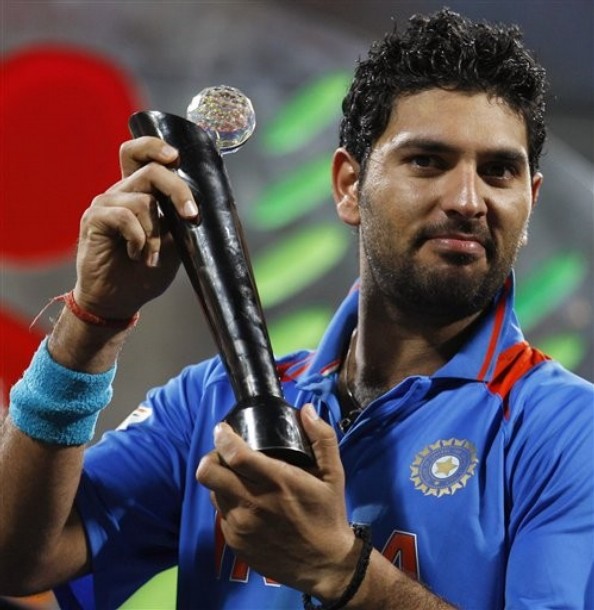 Cricket is a game that requires persistence. Every ball bowled isn't going to take a wicket, every shot made isn't going to be a boundary. It's the persistence that eventually gets you where you want to be. Even the longest form of cricket, Tests, is quite fickle. There are many people who have understood and mastered the art of playing cricket. This man is one of those people. He's rather well known, not only for his large female fan following, but also for his aggression on the field. Seldom smiling, the look he wears on his face while bowling is enough to make any top class batsman start quaking in his boots. Deny him a LBW and he'll spit and glare. Raise the finger while he's batting and his face will show utter disappointment and mainly, disgust. Obviously, Yuvraj Singh isn't a man who accepts defeat.
I still remember, it was the night after a good study session. I was relaxing just before bed and scrolling through the latest news on my phone. That's when I saw the news – Yuvraj Singh diagnosed with cancer. Wait, what? Maybe it's benign. No such luck. It was malignant lung cancer. That's not possible! But it was. He was going to the USA for chemotherapy. Then over a period of ten months there were only occasional updates. Then came the match where Yuvraj was supposed to make his comeback.  That match was washed out. But he finally made his comeback in the second T20 against New Zealand. He made 34 runs and took a catch. His performance throughout the World T20 was quite average. Then came the Duleep Trophy were Yuvi scored a double century and announced his return loud and clear. He also took five wickets and made 59 runs in the warm up match with the Indian A team against England.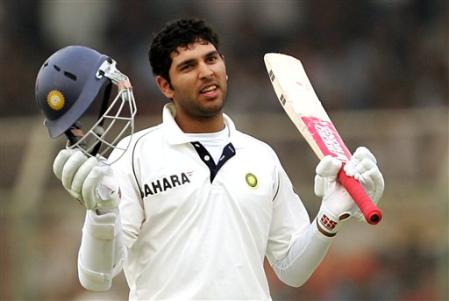 Yuvraj has had many great innings throughout the first part of his career. An unforgettable one was the one on 19 September 2007 against England in the inaugural ICC World Twenty20 Super 8 match held at Kingsmead in Durban, when he hit 6 Sixes in an over off Stuart Broad. This helped him reach the fastest fifty ever in a Twenty20 game, off just 12 balls and also the fastest in any form of international cricket. Yuvraj also scored 70 runs off 30 balls and went on to claim the Man of the Match against Australia in the World Twenty20 semifinals at Durban. His exemplary performance in the World Cup 2011 made him Man of the Tournament and India lifted the World Cup for the second time since Kapil Dev.
Earlier, I mentioned that Yuvraj was never the one for accepting defeat. Never in cricket, never in his life. It's a well known, and an astounding fact that in the duration of the World Cup 2011, Yuvraj was rather unwell, throwing up blood along with other symptoms of lung cancer. Despite this, he played so well. There are people on this planet that sit at home sobbing just because of a cough and cold. Here is this man, this extraordinary man who had cancer, and the other ailings of cancer, and despite that, continued playing well for his country.
I had a bet with a friend that Yuvi would make at-least a half century in his first match. I didn't win that bet, but on the bright side, Yuvraj Singh is back.