Day One: An English Perspective
880 //
23 Nov 2012, 19:13 IST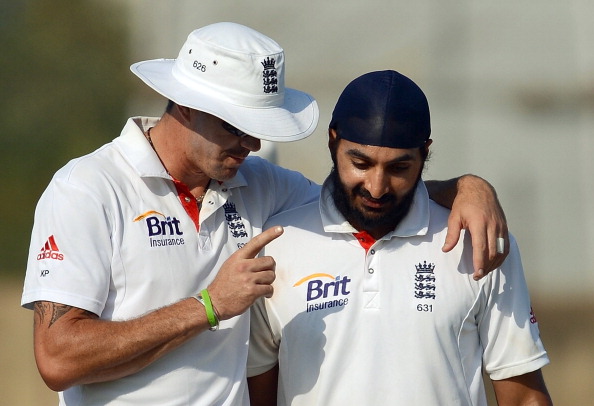 Exclusive! 'English spinners take wickets in India!' Shocker. Who knew? Well everyone, it seems, except the England selectors. As Monty Panesar claimed the wicket of MS Dhoni this morning, his fourth, there will have been more than a few red-faced old men at the MCC head quarters, ruing their judgement.
The fact is, of course, that England find themselves a test down in this four-pronged series, having committed two of the most basic of selection errors when faced with a test match on the subcontinent – not only did they plump for only one proper spinner, but in doing so they seemed to regard Samit Patel (plump being the operative word) as a front line, test match bowler.
But what's done is done, and England find themselves in a reasonable position at the close of day one in Mumbai. Alongside Panesar's four, which included a beauty to remove the Little Master, was a wicket apiece for the England's very own rent-a-comedy-duo James Anderson and
Graeme Swann
. That, by the way, means that five of the six Indian wickets have fallen to spin, to go with the eight out of ten in the first test. Hmm.
One Englishman whose smugness levels have burst through the roof today is Sir Ian Botham. His public condemnation of Stuart Broad's performances throughout this tour seem to be just about spot on, and if this morning's action is anything to go by, then the England vice-captain is determined to prove him right. Broad sulked his way to a 0-60 effort that cost five runs per over, and faces the drop if Steven Finn ever recovers from his thigh injury.
The two sides enter tomorrow with the game finely balanced. A fight back from the seemingly god-like Cheteswar Pujara and Ravi Ashwin rescued India to the tune of 266-6, but England will be hoping that Swann and Panesar will be able to rip through the order. However evenly balanced it is now, you've got to fear that a combination of India's three (that's THREE) spinners, and England's apparent allergy to playing the turning ball will result in another emphatic home win.
But then again, the team that was not so long ago the world's best might continue to do alright. And maybe, just maybe, Stuart Broad may contribute.