Delhi Daredevils - Here we choke again
2.87K //
27 Mar 2013, 17:38 IST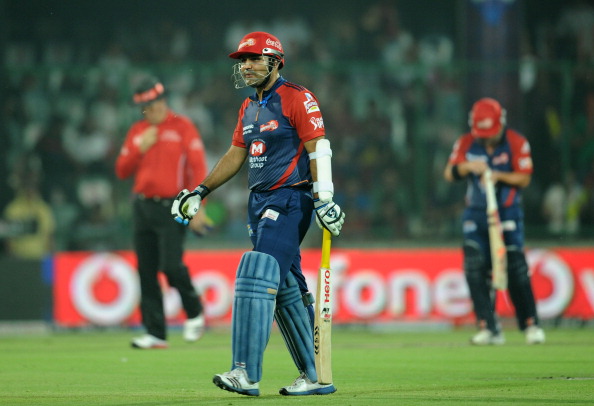 Edgbaston. Durban. Dhaka. 3 World Cup matches that South Africa really should have won but ended up losing, getting knocked out of the tournament in the process. While the IPL is nowhere near the World Cup in terms of prestige, quality and national pride, the Delhi Daredevils have made a serious claim to being the South Africa of the IPL. Dismantling everyone with clinical proficiency in the group stages, and choking in the crunch games.
It's the same story every time, and as an ardent Delhi supporter, you tell yourself each time that this is the year they will win, only for them to falter again. Again. And again. And again. It's not like they cannot win close games; they have won plenty of close games. The problem is that a knockout game featuring Delhi usually ends with Delhi getting beaten senseless. A knockout in a knockout bout.
Numbers don't lie, as Delhi have reached the semi-finals in 2008, 2009, 2012, and lost to Deccan Chargers in 2010 when victory would have got them into the semi-finals. In 2009 and 2012, they were the most dominant team in the league stage, topping the points table. That is a damning statistic. In 2012, they had two opportunities to make it to the finals, and still failed. This trend continued in the 2012 Champions League T20, when Delhi crashed out in the semi-finals.
It has been said that there are 2 Pakistans; you just don't know which one will show up. There are also 2 Delhi Daredevils, but if it's a knockout game, everyone knows exactly which one will show up. They can beat anyone on their day, just not that day. Which brings me to an important question, how is it that a team with the likes of Sehwag, Jayawardene, Warner, Pietersen, Taylor and Morkel somehow contrives to lose when it matters? Apart from 2009, when Adam Gilchrist was hitting them all around the park for fun, Delhi has failed to show up when it matters. Virender Sehwag, Gautam Gambhir and Mahela Jayawardane have all tried their hand at captaincy and have ended up with the same results. Close, but no cigar.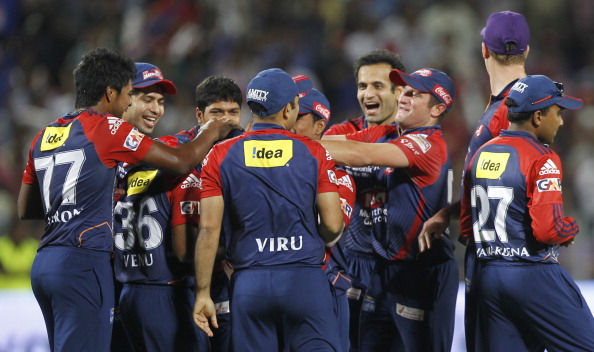 It's not the personnel; Jayawardene, Gambhir, Pietersen and Sehwag have made significant scores in ICC tournament finals. Must be Morkel then, because if it's about choking, then blame the South African. Not quite, as Morkel was left out of the 2012 play-off against CSK, a bizarre selection regardless of his nationality, and they were still blanked. Maybe it's just a case of losing to the better team on the day. However, I believe that Delhi are the better team on most days. They are too good to continuously lose in crunch games. They deserve better. The fans deserve better. The IPL deserves better.
Will the Delhi Daredevils make the same mistakes this year? I hope not. Only time will tell. And all things considered, being South Africa isn't that bad. At least they make it to the semi-finals. Better South Africa than Bangladesh, right? Too bad they can't be Australia circa 1999-2007.