Dhoni complains about Gambhir to BCCI
4.60K //
12 Dec 2012, 13:14 IST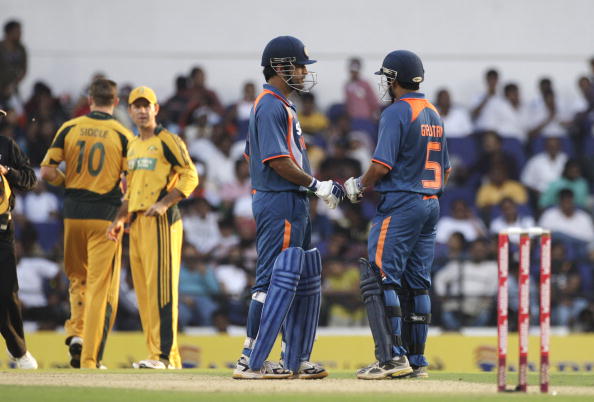 The debacle in the test series with England has opened yet another controversy in the Indian team after Mahendra Singh Dhoni has reportedly complained about Gautam Gambhir's attitude to the Board of Control for Cricket in India (BCCI).
Dhoni seems to be unhappy over Gambhir's attitude both on and off the field and Gambhir's involvement in both the run-outs in the previous test (Pujara and Sehwag) has frustrated Captain Cool.
CricketNext quotes an unnamed source from the Indian team saying:
"Of late, Gambhir has gone into a shell and focusing on just to save his place in the team. But what irked Dhoni was Gambhir playing for himself and not for the team. What possibly could be the reason behind taking singles off the first or second ball of an over and exposing the tailenders to Graeme Swann and Monty Panesar (in Mumbai) on a rank turner?
"Every run was crucial but Gambhir chose to be a mute spectator. The whole world saw that and everyone was taken aback. If Ashwin can do, why couldn't Gambhir?
"On both occasions (run-outs), Gambhir was at fault. Dhoni doesn't have doubts about his integrity or commitment. Gambhir, obviously, didn't do anything deliberately. It's just that in his struggle to overcome poor form, he is overlooking team's interest and remains oblivious of team goals. This has not gone down well with Dhoni, who is determined to win the Nagpur Test and level the series, and he conveyed his thoughts to the BCCI officials in no uncertain terms."
The source also added that this issue will be sorted out with Gambhir before the start of the next match.
But a source close to Gambhir has hit back saying, "Dhoni's captaincy is under fire. He's being censured by one and all. His place in the Test team is questioned, so he's trying to pass the buck and blame others – whether his batsmen, spinners, Sehwag and now Gambhir – to save his face. He sees Gambhir as a potential threat to his captaincy and wants to undermine him."
With India facing the biggest humiliation at home since 2000, these unnecessary arguments and controversies will be the last thing the nation requires from the players.