Dhoni's Pressing Concerns
762 //
23 Aug 2010, 10:29 IST
Post another inept batting display aided by a slew of umpiring errors, Team India slid to an abysmal loss against the Lankans on Sunday at Dambulla.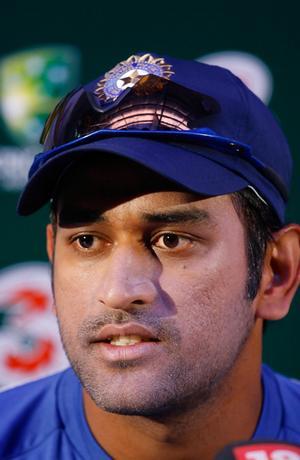 However, this article is not going to lament another inconsistent performance by Dhoni's boys. There is probably enough media coverage of the defeat.Nor am I one of those who like to get down to it as the match progresses or as soon as it finishes.
An interesting sideshow of yesterday's loss was that MS Dhoni and his boys refused to attend the press conference that immediately follows the match. This caused the press media to throw up their arms in frustration  and boycott the press conference.
The captain was ostensibly busy playing football when the scribes frantically tried to contact him. What a s(h)occer!
Quote of the day:
I don't have a girlfriend. But I do know a woman who'd be mad at me for saying that. – Mitch Hedberg
This begets the question, 'Was the press boycotting the skipper or was it the other way around? "
You can't blackball someone who refuses to have anything to do with you, can you?
The print media have a valid grouse. They have deadlines to meet, unlike their television cousins and hence the need to have their reports out as soon as possible.
Perhaps, we ought to have post-match conferences scheduled via Twitter instead. This would save a lot of time. Dhoni or one of his boys could answer all the media questions from the comfort and privacy of the hotel swimming pool or bathtub. The post-match conference would be positively bubbling over with lather induced euphoria – damn the outcome!
Perhaps not! The English cricket board has just announced a blanket ban on Twitter and Facebook updates from their contracted players when they are on national duty. No poking or tweeting , please! We're English! No blurting out team secrets! Just a stiff upper lip, gentlemen! Take it on the chin like men!
Besides, why worry about the cricket when we can have Dhoni deliver gems such as "I am not too bothered about the margin of defeat; a loss is a loss and as long as I can reach the finals and win the ones that count, it's all right by me!" or something on those lines.
MS, you just made my day and this column!
Thank you!