Different Indian test team for home series?
901 //
06 Dec 2012, 23:42 IST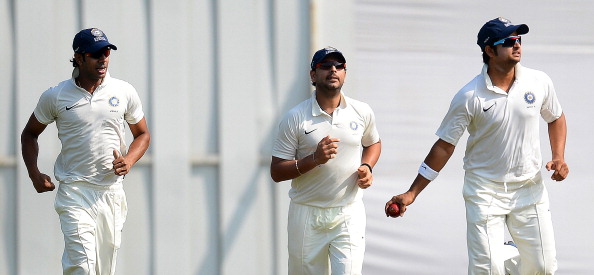 Looking at the current form of the Indian team which has lost nine of their last thirteen tests played, some major changes need to be made. Although both the batting and bowling form has struggled, India has rarely faltered with their batting in a home series like they have this time. On a flat track like Eden Gardens, where India's batsmen have thrived in the past, England showcased some old-fashioned test-match batting. The same England team got defeated by Pakistan 3-0 in United Arab Emirates, and it was quality spin bowling that did the damage then. But now in India, where tracks are offering more spin than they were in UAE, the Indians are struggling to get wickets.
Looking at alternatives, I do not see better bowling options with Dhoni at present except Umesh Yadav, who is injured, and probably Irfan Pathan, who can play as a bowling all-rounder. But the question arises: should India have separate test teams for home and away series? Definitely players like Suresh Raina, Yusuf Pathan and Ravindra Jadeja perform well at home. Should they be considered for the home test series, or India should go with a fixed test cricket line-up? Players like Ajinkya Rahane, though included in the Indian squad, have not got a chance till now in the England series. The Indian team would also need to consider addressing questions like – Should Virat Kohli or Ajinkya Rahane open the innings? Should Raina, Yusuf or Jadeja be included to strengthen the middle order? Is it time to bring in new talent like Harmeet Singh and Shikhar Dhawan ?
India would seriously need to reconsider its strategy and come up with a new plan for the upcoming home series against Sri Lanka, New Zealand, Pakistan and Australia.