When it comes to Indian sports, we are forced to open the history books to look for success, apart from the recent Cricket World Cup win. But given the fact that cricket is played by a total of 11-12 nations, of which only the top 4-5 are competent enough, this isn't really a great achievement. India tasted their only other success back in the 80s, when Kapil Dev's men, against all the odds, triumphed against a World beating West Indies side, boasting of some of the top names in world cricket at that time.
A sport once reckoned as India's national sport, until being shrugged off by the Sports ministry a year back, hockey has seen a significant dip for over two decades now. Having won eight Olympic Golds, a solitary World Cup, two Asian Games amongst others, hockey still has a glorious past to boast of, but faces a danger of being left behind, with the likes of Australia, Germany, Netherlands, England, etc, well ahead of their Indian counterparts.
After a glorious start post independence, having qualified for the World Cup in 1950, which they eventually gave a miss owing to lack of funds, practice time and a lower valuation of the World Cup over the Olympics, the Indian football team gave a record breaking performance by an Asian team at the Olympics, finishing fourth in 1956 in Australia. India currently find themselves ranked 166th in the world, and ever since that early success, the beautiful game has fallen down in the pecking order in a cricket obsessed nation.
With 26 sports contested for in the 2012 Summer Olympics in various disciplines, and with India having participated in most of them, there is no dearth of sports-persons in the country. But the athletic prowess seems far from the world class level. All sports, including cricket, have seen a dip. Given that a lot of initiatives have been taken by the Government in this regard, one can only hope for a better sporting future for India and a more celebrated trophy cabinet. Another worrying sign is the lack of interest from the people, which needs to be brought back for more reasons than one.
There is a clear lack of interest in sports in India, and lack of a sports culture seems to be the reason for the gap. Taking cue from overseas and success within, federations have resorted to franchise based league games. Beginning with IPL, hockey also went the same way, having recently concluded a successful Hockey India League, only for other sports such as Golf, Wrestling, and even football now to follow. But the big question remains unanswered – Do these augur well for the sports in the country or is it a mere entertainer? The debate has been going ever since such a system was started in India, and as it remains, the topic is still very debatable.
Let's have a look at the various franchise based leagues started in India and their impact.
Indian Premier League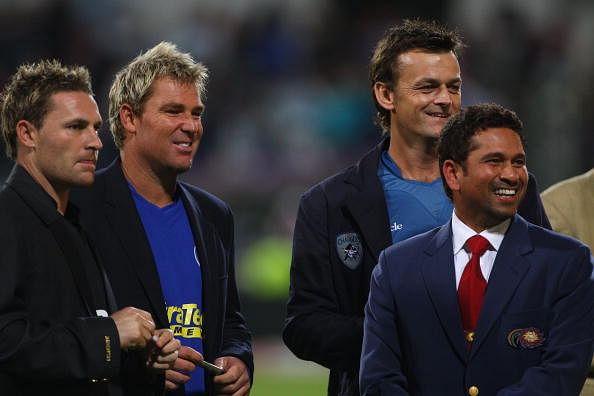 IPL brought about a revelation in Indian sports, with India inviting cricketers from the world over to participate in its tournament. Though cricket had no dearth of viewers, this eye catching event brought even more, and being the first of its kind in the country, started off to a great response. Touted to be 33% cricket, 33% entertainment and 33% business, IPL did well with an influx of money and opened gates for the foreign investments.
IPL gave the world a look at the potential India has in terms of business and commercial prospects. IPL, though, lost its sheen and madness eventually, as seasons elapsed with people plagued by an 'overdose of cricket'. It still went about smoothly, retaining a huge interest. A lot of matches saw packed houses, and the crowds cheered their favourite stars.
Amidst speculation of a fallout for IPL following DLF's decision to not renew its sponsorship, Pepsi was drafted as the new title sponsor at Rs. 396.80 crores. The previous sponsor got the rights for Rs. 250 crores, which is in itself an answer to any doubts regarding the interest levels of the IPL.
IPL gave a platform to a lot of youngsters to rub shoulders with the best in the world and each season saw a new star emerge. But none has proved to be a real success at the international level, fading out eventually, following a cameo.
It's a big money spinner and entertainer, where we see amazing talents from all over the world battling it out. IPL, as a whole, is live entertainment which no other form of cricket can produce for us. However, whether it has played any part in India's poor show in Test cricket in the last couple of years or so, both at home and overseas, is debatable.
Hockey India League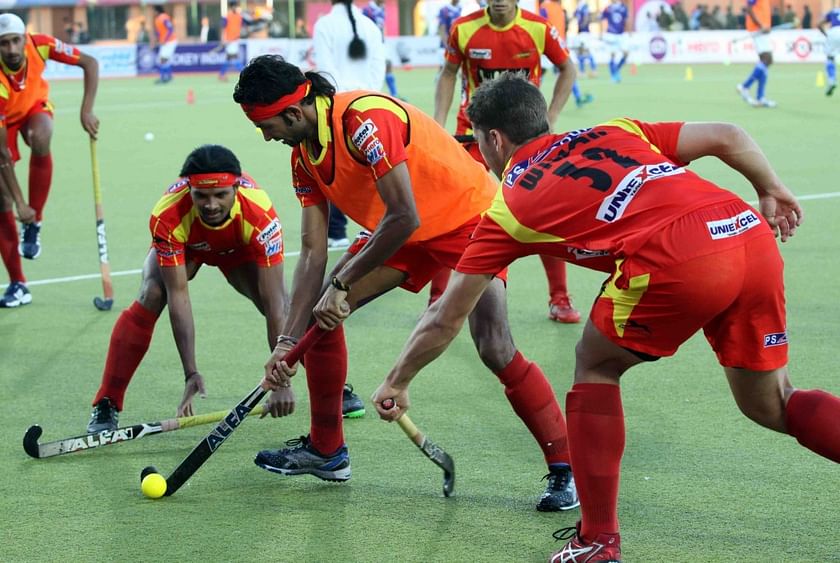 Riding on the success of the IPL, and with a view to put the failure of the previously conducted World Series Hockey behind, Hockey India came with the interesting concept of Hockey India League. With five franchises playing the role of stakeholders, owning teams which were a fine balance of youth and experience, both domestic and international, there was a clear initiative to involve big corporate companies in a bid to reclaim lost glory. And as they say, "the best way to predict the future is to create it." Hence, this goes down as a breakthrough initiative by the federation, which brought about change. The league also left struggling hockey players with a sound bank balance.
In a historical event, unique of its kind, the league drew huge interest from the fans in the stick game, and may go down well in bringing back the glory days.
It was fantastic to see the Hockey India League end so well. Tremendous crowd support, superb hockey – there was vibrancy all round, which augurs well for Indian hockey going forward. The league should only grow from strength to strength now. Indian hockey is now showing signs of resurgence after the London 2012 debacle.
Coming up – Wrestling League, Football league
On the back of successful cricket and hockey leagues, other sports have decided to turn their eyes to such an extravaganza which helps the inflow of funds, eyeballs and helps promote the sport. India is soon to see a Wrestling League, which got delayed for various reasons. Even the All India Football Federation has its sight set on a franchise based league system.
Though there should be no doubts on the success of Golf and Wrestling Leagues, football league seems to be in a catch-22 situation, with clubs already existing in the fray. Given that it's the clubs that own the players and not the federation, in case of football, it is to be seen whether clubs would be willing enough to let their players off for the league. Also, with club football already finding it hard to attract viewers and clubs struggling to stay afloat, there are signs the franchise based league could well signal the end of the clubs, as it would only reduce the number of viewers for the I-League, with a far superior quality franchise based league around.
On the flipside, the league is surely an inlet for money, and with money in the pipeline, a lot of the plans being laid by the AIIF technical committee can go ahead, which will only see the lowly teams rise. It would also be interesting to see how a club cum franchise system can co-exist.
Having said all that, though these leagues are more of a source of entertainment that go a long way in getting crowds to these games, it boils down to more interest in various sports and eventually a better tomorrow. Also, the fact that the youngsters rub shoulders with experience from all around, they only learn and come out as better players and individuals.
On the flip side, some of the players may be attracted by the limelight of the leagues and get lost in the quest for money, failing to deliver when it matters, i.e. for the country, which is the ultimate dream of a sportsperson.
Though this may well just be a small step in the long road ahead, the federations deserve a pat on the back for their efforts, simply for the intent and the initiative.
"No matter how insignificant the thing you have to do, do it as well as you can, give it as much of your care and attention as you would give to the thing you regard as most important. For it will be by those small things that you shall be judged."
I now declare the house open!